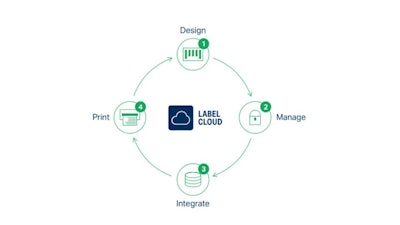 NiceLabel, a developer of label design software and label management systems, introduces its Label Cloud Compliance–a public, validation-ready cloud labeling system. It is made to help organizations of all sizes manage labeling in a regulated environment.
Label Cloud Compliance is designed to enable companies in regulated industries to comply with the major regulations that impact the life sciences industry, e.g. FDA UDI, EU MDR, FDA 21 CFR Part 11 and EU GMP Annex 11.
Regulated companies have a focus on quality assurance, compliance with regulations, and maintaining a validated system. Label Cloud Compliance is designed to give life sciences companies a robust labeling system tailored to meet these specific needs.
The system is made to digitize the quality approval process and feature a three-tier environment that includes development, quality assurance, and production environments and includes a 12-year print history.
A less frequent release cycle and extended delay for the production tier upgrade are meant to lower the burden on customers' compliance teams and give them enough time to validate their updated environment. Label Cloud Compliance comes with a Validation Acceleration Pack (VAP) which includes installation qualification (IQ) reports for all new features and should simplify alignment with industry standards by helping companies quickly and cost-effectively implement and maintain a validated labeling system, according to the company.
Ken Moir, VP Marketing, NiceLabel, said: "We can onboard a new customer onto Label Cloud Compliance in minutes, and we also make it simple to do the initial validation and then update that validation every year as required."
In parallel with the launch of Label Cloud Compliance, NiceLabel introduces the Version 2019.3 of its label management systems portfolio. This software update is intended to enable organizations to use a single platform for designing and printing their labels and supply chain documents, in order to save them time and money while streamlining their production process.
Companies in this article