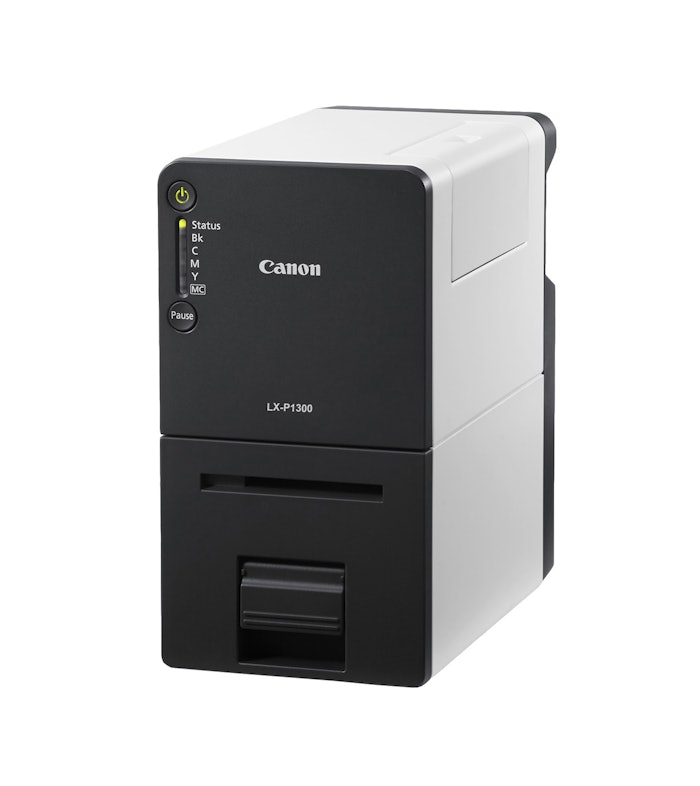 Investing in a color label printer provides businesses the option to print-to-label in real time, helping to promote workflow efficiency and reduce inventory management costs while saving valuable office space where pre-printed labels were once stored.
From color-coded paperboard box labels to easily customizable coupons and wristbands, the new lineup of Canon Inkjet Label Printers offer durability. In addition, text, QR and barcodes are consistently clearer on smaller label dimensions.
When the integrity and durability of the text is paramount, such as the font on a prescription bottle, the company offers the pigment-based LX-P1300 Inkjet Label Printer (shown). To meet the needs for eye-catching packaging labels, the company provides its LX-D5500 and LX-D1300 Inkjet Label Printers.
Companies in this article