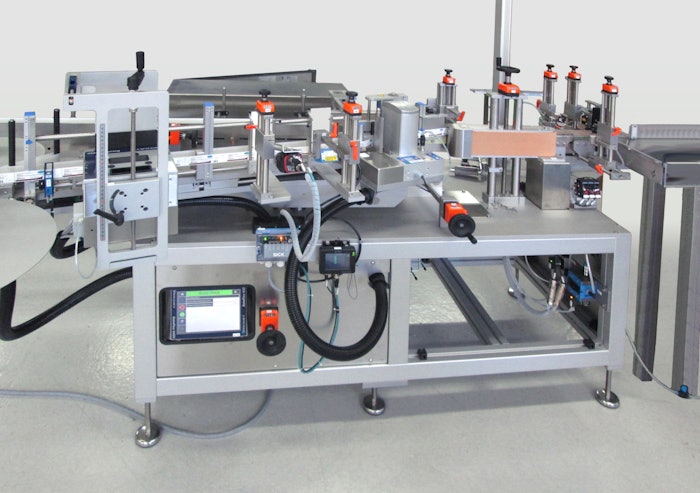 HERMA US Inc., is a subsidiary of HERMA GmbH, a Germany-based provider of labeling machinery and self-adhesive labels and materials to the global packaging marketplace. It is introducing a mid-range wraparound labeling machine ideal for the pharmaceutical and cosmetic industries called the 152E Wraparound Labeler.
The 152E Wraparound Labeler features the same heavy-duty label applicator platform as Herma's premium "M" (Master) series, allowing for simple installation of printers and vision systems. The module can handle substrate diameters from ½ in. to 4 in., at speeds of up to 150 products/min, and can be fitted with either an Allen-Bradley or Siemens PLC controller, depending on customer preference.
The machine is built around the H400 Label Applicator, Herma's signature servo-driven labeling unit capable of achieving speeds of over 500 ft/min. The H400 can be integrated into any production line or be built into a labeling machine specifically developed to suit individual requirements.
The cost-effective 152E Wraparound Labeler is available on short delivery time from the HERMA US headquarters in Fairfield, NJ.
Companies in this article