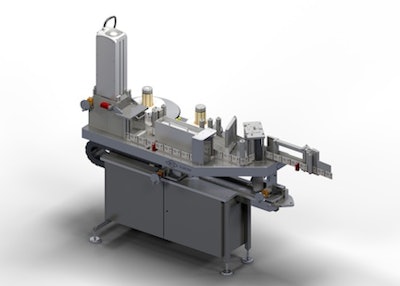 Weiler Labeling Systems' new X-4S pressure-sensitive labeling head is designed to meet the most stringent speed and performance requirements that serialization demands.
As e-pedigree compliance dates close in, WLS works with pharmaceutical and medical device companies as a partner in their serialization and track-and-trace implementation strategies. Designed for maximum performance, enhanced flexibility, and high-speed serialization, the X-4S label head is a fully servo motor-driven system capable of handling the most demanding applications in an even smaller package.
The X-4S has an independent three-axis mounting system with digital settings that allows for easy and precise peel plate adjustment resulting in quick product changeover. A new web tension and feed control system from unwind through printing allows for continuous-motion code printing, even when labels are being dispensed in indexing mode. The precision-engineered "closed-loop'" push-pull system allows for easy tool-less disassembly and ease of cleaning.
Companies in this article