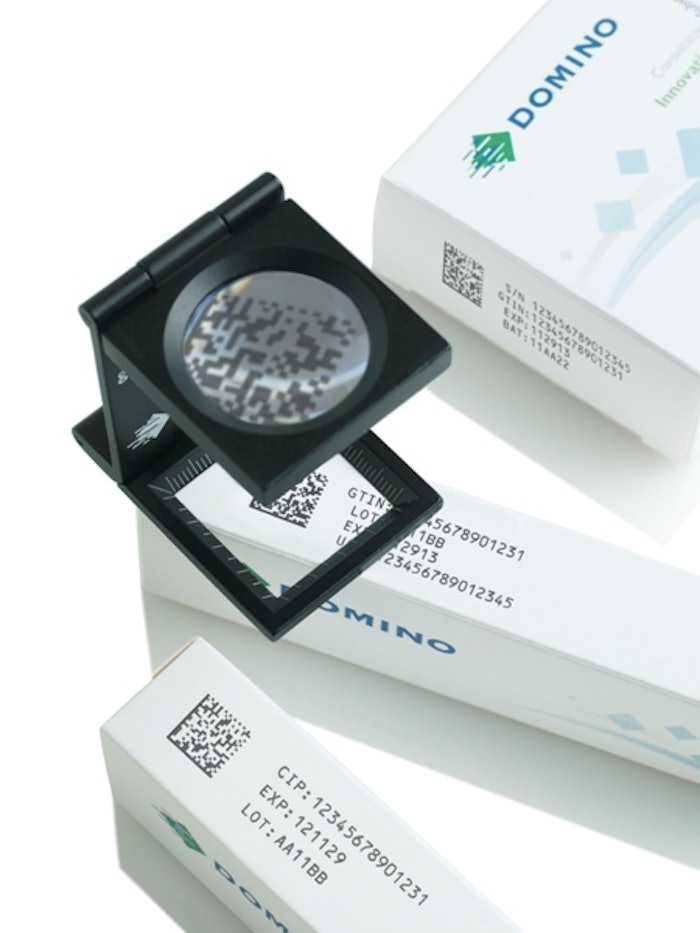 The ink was awarded a grade A through to Blue Wool 4 during independent testing and evaluations on printed samples of the ink to establish its performance and light-fastness, undertaken by international packaging, paper, and print industry specialists PIRA International.

Samples of 2D data-matrix codes printed by Domino's BK651 ink were tested against samples produced using other market leading inks to assess fading characteristics. These samples were incrementally exposed to a filtered Xenon arc light source to Blue Wool 5 in compliance with ISO 105-B02. After each exposure, the legibility of the data matrix code was assessed and a measurement of the colour difference was taken relative to unexposed print samples. The results concluded that of the samples provided to PIRA, BK651 maintained a grade A through to Blue Wool 4 and softened to a grade B at Blue Wool 5.

Chris Berry, senior scientist at PIRA, said, "Printed samples of Domino's BK651 ink were tested to PIRA's high standards through the Blue Wool Scale and the results were very reassuring. When testing light fastness, exposure to a filtered xenon arc light can have a large effect on 2D data-matrix code legibility, resulting in rapid fading of a printed code. This illustrates just how well the ink is likely to perform in the environment it is used in and subsequently means it is well suited to the pharmaceutical industry's high quality standards."

Typically, packaged medicines and healthcare products within the pharmaceutical industry have to withstand significant wear, from being stored in distribution hubs for periods of anything between five and 24 months, or being subject to the stresses of global transportation. At the end of these processes, it's vital that the product codes are still readable and confirm to the top quality Grade A for light fastness.
Companies in this article