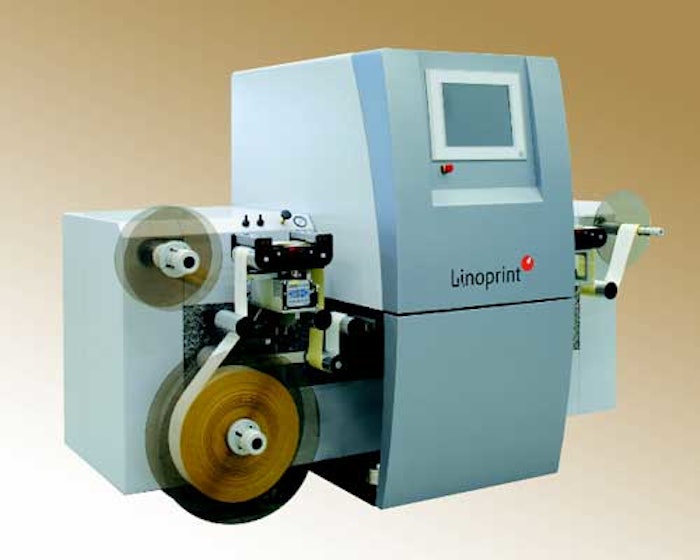 DriveLine B also adds variable information to substrates "just-in-time," and readily handles short runs, long runs, language changes, serialization, linear and 2D codes, security and anti-counterfeiting measures and any thing else your package materials require.
DriveLine B is constructed as a compact standalone system, which combines the precision of a professional printing system with the flexibility of digital printing. DriveLine B prints with high-resolution drop-on-demand ink jet technology on a wide range of flexible materials. This digital system prints what you need, when you need it and only in the quantities required.
The printing system can be customized for the substrate used, so with DriveLine B it is possible to print substrates which are flexible, elastic, or are highly sensitive to pressure or temperature exposure. The material is securely guided around the cooled handling drum and underneath the print heads. This eliminates stretching while printing, and ensures perfect, high quality prints. Available as an Offline-version, or integrated into a packaging line, DriveLine B emphasizes flexibility through its compact modular design.
DriveLine B's powerful but simple control software uses any popular data format and merges data from multiple sources. Set up is simple because the print information, material and web tension data are stored in the system's memory. Click to view more information about the
DriveLine B
from Linoprint, a Heidelberg company.
View Linoprint DriveLine B Detailed Specifications in pdf format.
Companies in this article