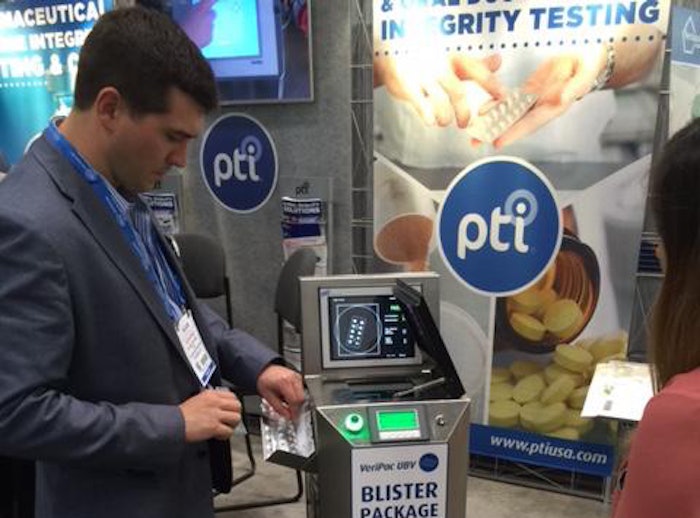 The VeriPac Universal Blister Verification leak detection system was unveiled at Interphex New York by PMMI member pti Inspection Systems. Delivers accurate and repeatable results with no tools and no changeover for blisters with a minimum of four cavities.
The VeriPac UBV system eliminates destructive testing and identifies the defective cavity within 10 to 30 seconds. The VeriPac UBV uses volumetric imaging under vacuum to detect both presence and location of leaks down to 10 microns. Can be used with blister packs containing foil, paper or aluminum.
Operators follow three steps: Input the number of blister cavities, place the blister pack on the inspection plate, the press start. Within seconds the operator sees a definitive pass/fail result, along with a volumetric measurement reading. The location of the defective cavity is also identified.
Companies in this article