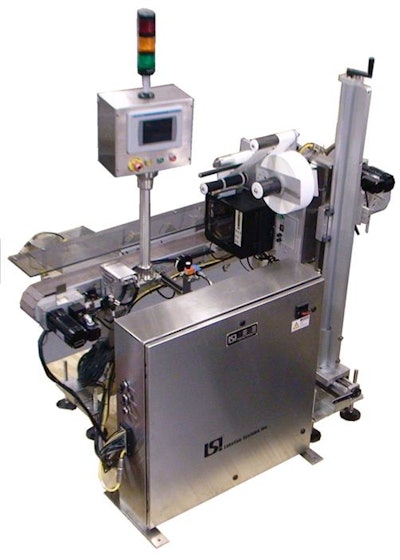 An upstream bundler or bander forms bundles of unit cartons with carton codes aligned on one panel of the bundle. Next, each bundle enters LSI's Model 1220 labeling system, at which time the aggregation camera reads 2D codes on all the unit cartons simultaneously, creating a parent-child relationship between the bundle and each of the units.
If all the unit codes are readable and valid, a Series 20 print-and-apply labeler applies the bundle label on the panel opposite the 2D unit carton codes. An inspection camera then reads the bundle label, and if the label passes inspection, the bundle proceeds to the next process, which is usually case packing. If the label is missing or fails inspection, the bundle is rejected. Rejected bundles are collected in a reject collection tray. Photo eyes confirm that failed bundles are rejected while good bundles are not.
An Allen-Bradley PLC system manages product tracking and the labeling, rejection, and verification process.
Companies in this article