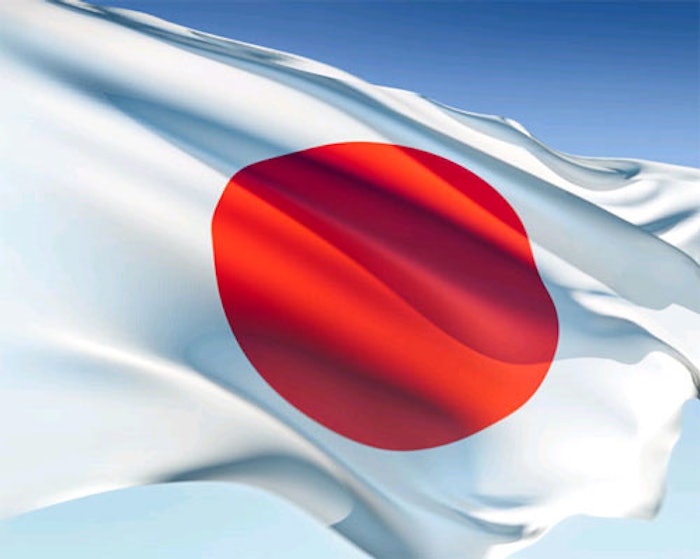 The theme of this year's show was "We Will Change Things" reflecting the goal of the packaging equipment industry to improve safety, work towards a cleaner environment, and enhance the security of products worldwide.
Asia continues to be one of the strongest and fastest growing regions in the global economy. Japan Pack is the largest Packaging Machinery Exhibition in Asia representing primary and secondary packaging equipment, packaging materials & converters, food processing machinery, inspection and testing equipment, processing machinery, and material handling systems.
The show featured a wide range of unique packaging equipment reflecting the current trends in flexible packaging, food safety, labeling and automation.
Many companies, such as Fuji Machinery Co., displayed automatic over wrapping packaging equipment focused on reducing the amount of film while still maintaining the security and integrity of the package.
The reduction of packaging materials seemed to be the underlying theme as the "Green" revolution continues to grow around the world. Exhibitors showed off the latest in bio-degradable or recyclable films and packing materials confirming the need as more and more big chain stores and consumers demand the reduction in waste.
Air bags, inflatable bags, and bio-degradable void fill where just a few of the innovations on display.
The need for automation is growing as manufacturing companies look for ways to reduce labor cost. On display at Japan Pack 2009 were no less than 50 booths with some type of automated robotic system picking candy or biscuits, loading boxes or cartons, assembling medical devices, aligning products on a conveyor in a clean room environment, or pushing the plunger on a syringe in a "Hot Box". Most of the robotic systems displayed by the exhibitors were part of a full production/packaging line allowing the show attendees to see the full scale of capabilities each had to offer.
Fuji Machinery Co. displayed their full packaging line that included the model FW 3301 High Speed Flow Wrapper that was individually wrapping pieces of candy at over 1000ppm, Customized Bowl Feeder, plus the FW 7700HS Vertical Form Fill wrapper, Yamato ADW 320SD Dataweigh Scale system and the Fuji Carton Erector and Robotic Case Packer.
-By Keith Knox
Keith Knox is the Technical Sales Representative Medical / Pharmaceutical for
Formost Fuji Corporation
, covering the U.S. and Mexico.
Companies in this article