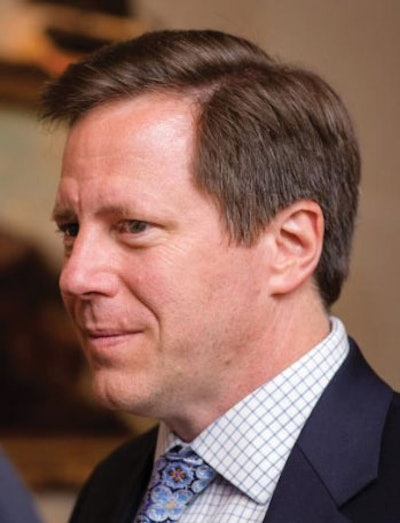 Packaging World:
First, tell us what regenerative medicine is and what products ACell makes for that market.
Rodney Bosley:
Regenerative medicine is an interdisciplinary field that combines the technologies of biology, engineering, and traditional medicine to develop strategies to repair or replace diseased or injured tissues and organs. Our medical devices are cleared for a variety of indications and are marketed under the brand name 'MatriStem.'
MatriStem products address the limitations of existing regenerative medicine products and are often used to manage complex wounds or surgical soft tissue repairs where the standard of care and existing competitive regenerative therapy treatments have not been effective.
MatriStem is gradually resorbed and replaced by the patient's body following implantation. The result is site-appropriate tissue formation—generally known as constructive remodeling—where scarring typically occurs."
Where/how are these products manufactured?
These products are produced at the company's manufacturing sites in Columbia, MD, and Lafayette, IN, marketed through a direct sales force to physicians in the U.S. ACell manufactures MatriStem products in sheet form and particle form for complex wound management, and in two-, three-, six- and eight-layer sheets. Manufacturing is completed in a controlled environment.
Our Lafayette facility processes all of the material used in our MatriStem products and manufactures the majority of our products. Our facility in Columbia handles final manufacturing. At the Columbia location, third-party suppliers provide raw materials.
As a private company, you have said you prefer not to divulge packaging specifications or suppliers, but can you tell us a bit about the process and the significance of packaging for ACell products?
Sheet devices are manually packaged within two DuPont Tyvek® pouches, which are heat-sealed. The Tyvek-pouched devices are labeled and placed into boxes for final labeling.
Our micronized particles are packaged in glass vials that are filled utilizing a filling machine and manually capped.
All devices are stored at room temperature with a shelf life ranging from six months to two years. These devices are packed into shipping boxes with plastic wrap or corrugated paper, then shipped to customers. Extreme heat for a prolonged period of time can affect the mechanical properties of our devices.
Packaging is significant for our devices and we have hired a packaging engineer who is currently validating trays for some of our sheet devices, as well as new outer boxes, and is evaluating our current packaging and vial caps for alternatives.
Companies in this article