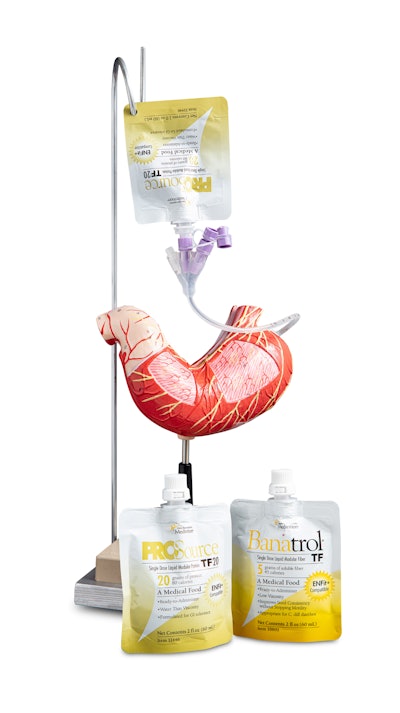 The Flexible Packaging Association (FPA), the leading advocate and voice for the growing U.S. flexible packaging industry, is pleased to announce the winners of its 66th Annual Flexible Packaging Achievement Awards Competition. The winning entries were recognized during the FPA Welcome Dinner & Flexible Packaging Achievement Awards Ceremony held Wednesday, March 23, 2022, in conjunction with the 2022 FPA Annual Meeting (March 23-25) at the Hyatt Regency Coconut Point Resort and Spa in Bonita Springs, Florida.
For this year's competition, FPA received a historic number of entries—100 package entries were submitted for the competition, with a total of 325 entries (some packages were entered into multiple categories). Twenty-seven packages were honored with 43 Achievement Awards.
The judges for this year's competition included Martin Golden, MHGolden Packaging, Packaging Development Consulting and adjunct professor, Rutgers University Packaging Program; Brian Ludwick, vice president, publisher, and brand director, Packaging Impressions; and Jim Peters, a marketing communications consultant who focuses on the packaging industry and principal author of the book, "Creating Value Through Packaging."
Shelf impact and the focus on the user experience for packaging are seen as increasing trends. "One of the things that were a big part of my consulting practice was shelf impact and I realize that today, the thinking goes beyond just the shelf. So I started using the term 'point of perception.' If you get into the medical field, if you get into the industrial field—it's not just the packages on the shelf—but how does it help the end-user at the point when they first perceive the package," says Peters. "For example, color coding in medical packaging is a way to enhance patient safety."
Technical innovation and sustainability continue to be a focus of the competition. "The sustainability aspect was an outstanding area to focus on amongst our discussions and review of the entries. It led to several excellent thought discussions on what was presented by the entries and how that floated into technical innovations," says Golden. Peters noted, "The sustainability aspect and the way that it permeated so many of the entries, and what I particularly liked, is the way it was a total process—looking from the technical angle all the way to how it is used in its final use environment to be sustainable. That's what I found most impressive about the competition."
The printing quality of the entries this year was also remarked on by the judges. Ludwick noted, "Printing was a critical category for this year's competition for the vast majority of the entries that we reviewed and it was fantastic. The printing quality, the graphics, the use of colors, and the matte and gloss combinations were just outstanding." According to Golden, "Printing technology is continuing to refine itself for the future. The technology of flexography has grown from two-color to multicolor line screen from a 100 to 300 high definition and the combination of printing technologies—digital, flexo, and gravure—has evolved immensely and it will continue to have new innovations."
HIGHEST ACHIEVEMENT AWARD - Closed-loop Enteral Feeding Pouch Wins Top Honors
The Highest Achievement Award is evaluated by the judges as possessing overall packaging excellence, significant attributes in all award categories, and contributing most to the advancement of the industry. The winner this year was the EnteraLoc™ enteral device.
Designed for tube-fed patients, the EnteraLoc is an innovative 510(k) FDA-approved enteral device—a flexible spouted pouch with leak-proof seal—for direct-connect delivery of nutrition in a safe and convenient manner.
Beyond winning FPA's Highest Achievement Award, the system garnered an impressive four Gold Awards in Packaging Excellence, Sustainability, Technical Innovation, and Expanding the Use of Flexible Packaging.
Marketed by Medtrition, EnteraLoc was developed by Vonco, with contribution from nutritionDay (in the U.S.), Hoffer Plastics Corporation, Truitt Brothers/Baxter's Foods (formulation and filling), GEDSA, and Oley Foundation.
The company reports that it is the first seamless, closed-loop system that combines nutritious meals with a flexible pouch, leak-proof seal, custom-designed spout, and direct-connect ENFit® device in one complete enteral feeding system.
In the U.S. alone, more than 1 million patients are placed on feeding tubes to sustain life and/or improve healing. Vonco sought to improve nutrition/hydration by providing a convenient method of gastrointestinal delivery that is simple, safe, no mess, and portable, eliminating the at-times messy dissolving and mixing steps.
Traditional methods of enteral feeding include bottles, cans, or Tetra-style packs with modular liquid nutrients, and can require measuring cups, syringes, gloves, and towels. Patients and caregivers risk clogged or occluded tubes if the nutrient is not properly mixed or thin enough. Vonco highlights that a common challenge in tube-fed patients is the difference between prescription and administration: "Clinical studies show patients are administered less than 50% of prescribed protein due to the time it takes nursing to prepare and deliver these products."
EnteraLoc offers a simple connection, and a squeeze of the innovative pouch quickly and safely administers nutrients. EnteraLoc with the ENFit connector—the ISO 80369-3 connector design—results in higher rates of administration for improved compliance and outcomes.
The ENFit connector on the end of the feeding tube will only connect with an ENFit-compatible enteral port. It delivers products including liquid protein and fiber modulars, both blended and non-blended. With a product used in a range of settings—hospital, long-term care facility, rehab facility, or home care setting—ease of use is key.
The flexible package allows for near total evacuation of the product, with a leak-proof seal that prevents leaks in transit, warehousing, or use, resulting in less waste.
It eliminates the need for traditional enteral packaging in the form of rigid bottles or Tetra -style packs. When compared with rigid plastic bottles, the lighter and more portable package uses up to 60% less plastic while requiring approximately 50% less energy to produce. The design requires fewer trucks for transportation compared to rigid containers, reducing carbon footprints associated with shipping.
The system is a contract manufactured medical device sold by brand owners (using their liquid or blenderized formula) direct to hospitals, health systems, and home care patients. As a turnkey solution, EnteraLoc reduces complexity, as well as costs and risks of sourcing, manufacturing, and distributing enteral feeding.
"We've dramatically reduced the risk to brand owners by offering turnkey contract manufacturing services," says Kyle Vlasak, VP of Sales at Vonco. "Our enteral feeding system can be fully customized by the brand owner, including preferred formulation, pouch designs, shapes, sizes, hang holes and spout locations." Products are available in several sizes to meet patient needs (60mL, 250mL, 330mL, 500mL, 1000mL).
The EnteraLoc spout was designed specifically to accommodate high-speed filling; the caps can be used in the same feeder bowl system, enabling an easy changeover on the filling line.
Customizable for formula brand owners, the pouch features a laminated and custom-printed structure suitable for the harsh retort environment, also required for high protein formulations. It features rotogravure retort grade printing in vibrant colors. Available QR codes and peel-off labels increase patient engagement.
For patients and caregivers, the system represents a time-saving and dignified feeding option offering mobility in an easy-to-grasp pouch. As Vonco highlights, feeding with EnteraLoc may only require 25% of the time it used to with traditional feeding components, allowing nurses to concentrate on other tasks at hand. —Keren Sookne
GOLD ACHIEVEMENT AWARD WINNERS
The remaining Gold-Level Award Winners are as follows. Keep an eye on this space every day for the next few weeks for detailed reports on each.
Ahmad Tea – Cardamom Tea, 200g
READ MORE HERE
Award: Gold Award – Printing
Manufacturer: Emirates Printing Press, L.L.C.
End-User/Customer: Ahmad Tea
Plant: Dubai, United Arab Emirates
AmPrima™ Recycle Ready Pouch for Tyson® Instant Pot Family Meal Kit
READ MORE HERE
Award: Gold Award – Expanding the Use of Flexible Packaging
Manufacturer: Amcor Flexibles
End-User/Customer: Tyson Foods, Inc.
Plant: Oshkosh, WI
Beachbody® PCR Incorporated Stand-up Pouch
READ MORE HERE
Awards: Gold Award – Sustainability
Silver Award – Packaging Excellence
Silver Award – Shelf Impact
Manufacturer: American Packaging Corporation
End-User/Customer: Beachbody, LLC
Plant: Story City, IA
Celebrate HerSHEy's Bar
READ MORE HERE
Award: Gold Award – Shelf Impact
Manufacturer: Printpack
End-User/Customer: The Hershey Company
Plant: Villa Rica, GA
KITKAT® Mini Moments 3D Recyclable Pouch
READ MORE HERE
Award: Gold Award – Shelf Impact
Manufacturer: Emirates Printing Press, LLC
End-User/Customer: Nestlé
Plant: Dubai, United Arab Emirates
KRAFTIKA Paper-based Packaging Tube Range by FlexiTubes
READ MORE HERE
Awards: Gold Award – Packaging Excellence
Silver Award – Expanding the Use of Flexible Packaging
Silver Award – Technical Innovation
Manufacturer: Uflex Packaging Inc.
End-User/Customer: Body Cupid Pvt Ltd., India
Plant: Noida, Uttar Pradesh, India
Designer/Design Firm: UFlex Flexible Packaging Tube Business R&D Team
Key Supplier: The package was developed and manufactured in-house by the UFlex Flexible Packaging Business for Cosmetic Tube Packaging.
Lamb Weston Alexia Bio-based Packaging
READ MORE HERE
Awards: Gold Award – Sustainability
Silver Award – Packaging Excellence
Manufacturer: American Packaging Corporation
End-User/Customer: Lamb Weston
Plant: Story City, IA
Mackintosh's® Quality Street® Stand-up Pouch
READ MORE HERE
Award: Gold Award – Printing
Manufacturer: Emirates Printing Press, L.L.C.
End-User/Customer: Nestlé
Plant: Dubai, United Arab Emirates
Nestlé Smarties Stand-up Pouch, 203g
READ MORE HERE
Awards: Gold Award – Packaging Excellence
Gold Award – Technical Innovation
Silver Award – Sustainability
Manufacturer: American Packaging Corporation
End-User/Customer: Nestlé Canada
Plant: Columbus, WI
Frito-Lay's Off The Eaten Path Industrially Compostable Package
READ MORE HERE
Awards: Gold Award – Sustainability
Silver Award – Packaging Excellence
Manufacturer: Printpack
End-User/Customer: PepsiCo/Frito-Lay
Plant: Villa Rica, GA
Popcornopolis® Double Drizzle Pouch
READ MORE HERE
Award: Gold Award – Shelf Impact
Manufacturer: Bryce Corporation
End-User/Customer: Popcornopolis®
Plant: Memphis, TN
Key Suppliers: Cyber Graphics and Sun Chemical Corporation
Repêchage® Pouch
READ MORE HERE
Awards: Gold Award – Printing
Silver Award – Shelf Impact
Manufacturer: LPS Industries, LLC
End-User/Customer: Sarkli-Repêchage, Ltd.
Plant: Moonachie, NJ
Volkman Seed Featherglow Large Parrot Bag, 4 lb.
READ MORE HERE
Award: Gold Award – Printing
Manufacturer: PPC Flexible Packaging
End-User/Customer: Volkman Pet Products
Plant: Buffalo Grove, IL
Companies in this article