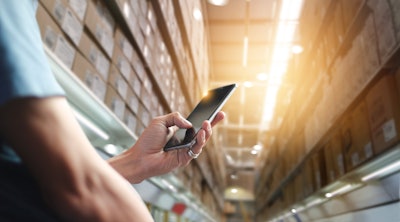 Serialization and track-and-trace provider Adents has introduced a new mobile application developed for pharmaceutical warehouses, wholesalers, distributors and dispensers (such as pharmacies and hospitals) for improved traceability throughout the supply chain.
Adents DispaX is a secure, user-friendly and multi-taskable product that allows for identification of serial numbers at various stages of the supply chain by a series of users, complying with local regulations in a number of geographies around the world.
Integrated into the Adents Prodigi application marketplace, DispaX provides the serialization software for handheld scanners and mobile devices, including smartphones. The application enables users to query by lot, delivery number, serial number and levels up and down the hierarchy tree as the industry moves toward comprehensive aggregation.
Features available to DispaX users include the ability to see all details of an item, navigate up and down parent-child aggregation relationships and view shipment history. To ensure total traceability of information and actions made by logged users, the new application also onboards audit trail technology.
The intuitive solution offers three ways to search data: scanning a label, entering a serial or delivery number, or entering a lot number.
Companies in this article