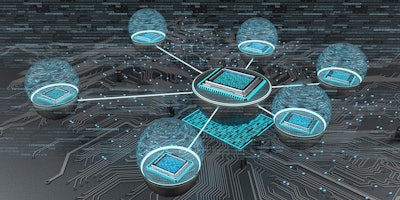 This content was written and submitted by the supplier. It has only been modified to comply with this publication's space and style.
Trust.med has launched its Registry for Contact and Verification, establishing a new standard of digital interoperability in pharmaceutical supply chain collaboration. Using the universal accessibility of the internet, the Trust.med registry is designed to keep counterfeit, contaminated, or otherwise harmful drugs from reaching patients and consumers by providing a discovery mechanism for contact details, pharmaceutical product data, trading partner locations, and verification information for 35,000 drug products represented by the NDC.
The initial roll-out of the registry will focus on identifying contacts, connecting partners, exchanging critical drug data, and enabling authorized product verifications within the pharma supply chain. In the future, the registry will be open to consumers, allowing them to verify the authenticity of their own medications at home.
"The pressure is mounting for every participant in the pharmaceutical supply chain to be in full compliance with DSCSA requirements," says Trust.med Chief Product Officer John Winkler. "Using Trust.med's Registry for Contact and Verification, manufacturers become discoverable based on their drug product identifiers. All authorized trading partners can verify a manufacturer's drug products with the two-dimensional barcode. The registry also facilitates collaborative communication between trading partners, regardless of whether or not they have an established trade relationship."
Available through an API or by using a web browser, Trust.med's Contact and Verification Registry:
● Creates discoverability, answering the questions: Whom do I ask? How do I ask?
● Gives manufacturers dot med domains for individual products with easily customizable features for sharing contact and drug product information
● Allows pharmacies and other dispensaries to access all drug information using the NDC, GTIN, or 2D Data Matrix to verify products
● Enables authorized trading partners to successfully implement data exchange practices in alignment with DSCSA guidelines—including drop shipments (DataX)
To use the Contact and Verification Registry, click here. Drug manufacturers can register their business and update DSCSA contact information by visiting trust.med/registration/.