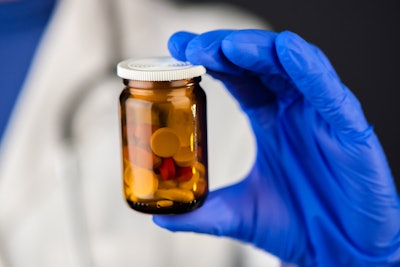 A new Transparency Market Research report defines specialty pharmaceuticals as "branded (on patent) injectable, infusions or oral medication that, with high cost, high complexity, and high touch, with limited or exclusive availability and distribution, are used to treat chronic or rare diseases such as cancer, AIDS (Acquired Immunodeficiency Virus Syndrome), Hepatitis C, Crohn's disease, rheumatoid arthritis, etc."
TMR says, "Specialty pharmaceuticals can be biotechnology products, orphan or ultra-orphan drugs, and medication included in the drug class strategy of specialty therapeutics and are typically biology-based that structurally mimic or are analogues of compounds found inside the human body."
Specialty pharmaceuticals tend to require special management in terms of temperature control, safe, specialized handling, shipping and distribution; appropriate injection or administration technique for medication; drug management by pharmacist or physician having in-depth education of patient as well as the medical condition.
These specialized needs could also slow market growth of these therapies. According to TMR, the "necessity of special handling, storage, and administration of specialty drug, and high cost of specialty pharmaceuticals are key restraints of the specialty pharmaceuticals market, as high cost treatment is unaffordable for a majority of the population, thus opting for low-cost alternatives."
Overall, however, the report anticipates "lucrative growth due to the plateauing of generic dispensing rate. Moreover, fast-track development of new pharmaceutical industries, major merges and acquisitions among pharmacies, and improvement in pharmacy benefit management (PBM) and healthcare plans, are anticipated to bring about consolidation in the specialty pharmaceuticals market."
TMR also points out the following factors influencing this market:
• Drug spending on novel drugs—due to the increase in number of launches of high-priced specialty drugs. For instance, specialty drugs contribute to less than 2.0% of the total prescriptions in the U.S, but according to a report published by America's Health Insurance Plans (AHIS) (2016), specialty pharmaceuticals accounted for approximately one-third of the total spending on the commercial prescription pharmaceuticals in 2015 ($337.0 Billion), while it was also reported that about 225 new specialty pharmaceuticals are estimated to be launched in the next five years.
• According to a report published by National Conference of State Legislatures (NCSL) in Jan 2016, cancer, multiple sclerosis, and inflammatory conditions are rated as the top three specialty therapy classes ranked by number of members on annual basis, while the conditions accounted for more than 60% of the total expenditure for specialty pharmaceuticals billed through pharmacy benefit. Thus, rising spending on pharmaceutical as well as anticipated launch of high number of
• In terms of distribution channel, the specialty pharmaceuticals market can be segmented into hospital pharmacies, retail pharmacies, specialty pharmacies, drug stores, and e-commerce.
The report indicates that specialty pharmaceuticals are available only through "specialty" wholesalers, while pharmacies can have access to specialty pharmaceuticals through specialty wholesalers with special contracts.