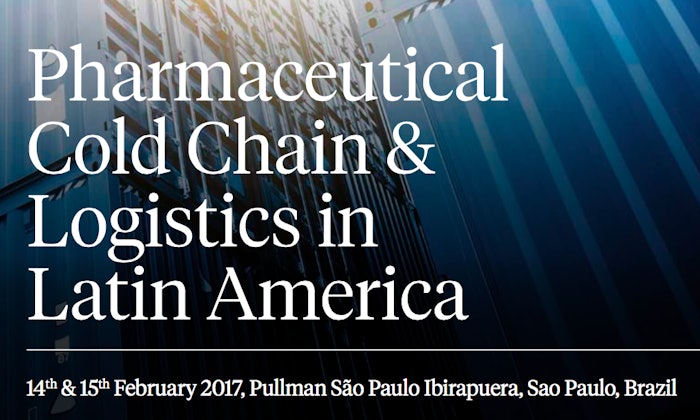 Looking to brush up on your logistics intelligence outside of U.S. markets? With the growing cold chain market in Brazil, it may be prudent to seek out knowledge at the
Pharmaceutical Cold Chain & Logistics in Latin America conference, which takes place February 14 and 15, 2017, in Sao Paulo, Brazil.
Event organizers identified several logistics challenges for those involved in manufacturing, warehousing and distribution in Latin America including differing documentation requirements among regions, political instability, workforce training and extreme climates and geographical challenges.
The event will feature on-stage interviews, roundtables, and updates on good distribution practices (GDP) regulations in the region, in addition to:
Cost and risk reduction strategies

Virtues and limitations of technology

The latest packaging technologies and alternatives that will yield quality improvements

Security and shipping strategies

Pre-conference guided site visit to RV ÍMOLA warehouse
Speakers include representatives from Sonoco ThermoSafe, Novo Nordisk, Bristol Meyers Squibb, Merck and Pelican BioThermal, as well as the manager of good practices and audits from Sindusfarma, the association of the pharmaceutical industry in São Paulo State.
Companies in this article