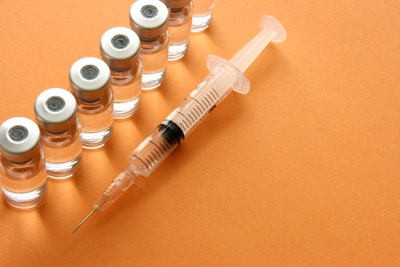 As the measles outbreak continues in California and 21 other states, over 750 cases of the infectious disease and five deaths have been reported in South Sudan as of press time. According to preliminary World Health Organization (WHO) data, "measles increased by around 300% globally in the first three months of 2019, compared to the same time last year, with sizeable rises in all regions of the world."
The timing is interesting as the WHO's World Immunization Week just wrapped April 30. The theme this year was #VaccinesWork.
Infectious disease outbreaks are a multi-faceted problem. Politics, public information, infrastructure and scientific causes can all play a role, so there's no magic bullet to solve these crises.
While the anti-vaxxer movement is certainly to blame for spreading misinformation in some spheres, one area that strikes a chord with the healthcare packaging community is the improper storage of vaccines.
As Tim Hayes recently reported in Quick Hits, Kaiser Health News noted various cases in which vaccines were compromised due to inadequate refrigeration. "One such event happened in October of 2017 when county health officials were worried vaccines were getting too warm in transit, so they changed protocol and may have frozen some of the medicines and decreased their effectiveness," Hayes said. "The problem is that there was no way to tell whether or not the vaccines were effective, so the Ventura County Medical Center had to notify all 23,000 patients."
Hayes also noted, "In 2015, the Center for Disease Control and Prevention published a study stating that 23% of vaccination errors from 2000-2013 involved improper storage or expired vaccines. Since then, the CDC has added more requirements for vaccine storage including a minimum and maximum temperature range."
When improper storage renders vaccines ineffective, it's harmful for at least two reasons:
It goes without saying that any patients who receive ineffective vaccines are at risk of contracting the disease.

When people are vaccinated by ineffective doses and go on to contract the disease, it spreads the idea that vaccines do not work. Public trust and compliance— domestically and abroad—are critical precursors to preventing dangerous gaps in immunity.
The majority of measles cases strike those who are not vaccinated in the first place. But to ensure the safety of vaccines that are administered, robust transport packaging and temperature monitoring devices on shipments or vials themselves will continue to play a critical role.
The WHO's Vaccine Management Handbook includes modules for passive containers and coolant packs (including vaccine vial monitors), cold chain capacity requirements and repair/maintenance systems for cold chain equipment.
Fast Fact: Based on the latest WHO data, measles case reports doubled globally from 2017 to 2018.