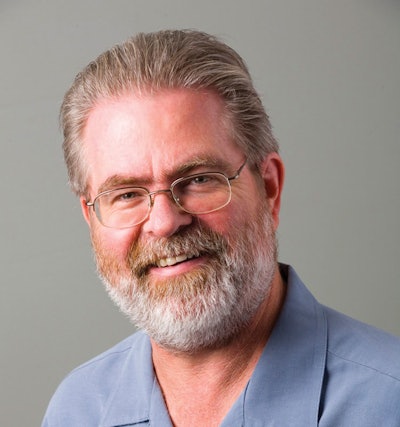 Architect Frank Lloyd Wright once described an idea as "salvation by imagination." How accurately this describes the Simon and Jane Berry idea that led to the AidPod, a life-saving PET thermoform from a company called ColaLife. By imagining a package format that fits in the space surrounding the bottles in a crate of Coca-Cola, Simon and Jane Berry hit upon an idea that could bring salvation to thousands of children in Sub-Saharan Africa.
The idea is nothing short of brilliant. In its first application, it's carrying an anti-diarrhea kit to poor caregivers and mothers in remote rural areas of Africa where children are in desperate need. How desperate? Consider this: Diarrhea is the second-biggest killer of children under the age of five in Sub-Saharan Africa, killing more children than malaria, HIV/AIDS, and measles combined. What could make more sense than piggybacking on Coca-Cola's world-class distribution network to bring life-saving anti-diarrhea medicine to children who live in regions that traditional medicine distribution networks have difficulty reaching?
In case you missed the June issue of Packaging World, be sure to connect to this link so you can read feature editor Jim Butschli's detailed account of the AidPod concept. As he reports, the package won the premier Diamond award in the 25th annual DuPont Packaging Innovation Awards competition. Lead juror of the competition was David Luttenberger, CPP and VP/packaging strategist for consumer insights research firm CEB Iconoculture. To say that he was inspired by the AidPod package would be putting it mildly.
"In my nearly 25 years in packaging, I've never before seen a package with such a compelling back-story and with such positive and direct forward-leaning social, economic, and health implications," says Luttenberger. "Even before presenting the AidPod to my fellow jurors, I instinctively knew it would earn the Diamond Award."
Luttenberger's enthusiasm led to—you guessed it—an idea: "Why not use my global packaging network to raise awareness and generate support for the AidPod concept?"
So Luttenberger met with ColaLife's public health advisor and principal investigator Rohit Ramchandani, a Doctor of Public Health candidate at Johns Hopkins Bloomberg School of Public Health and the founder and executive director of Antara Global Health Advisors. Ramchandani welcomed Luttenberger's interest, noting that recognition and support within the packaging community will help raise awareness, foster collaboration, and help grow the multi-sector partnerships that are needed to address global health challenges.
In short order, Luttenberger had an outreach plan in place. Through the nonprofit fund raising organization Global Giving, a registered 501(c)3 organization, Luttenberger is asking individual packaging professionals, packaging suppliers, consumer packaged goods companies, retailers, brand and package design firms, packaging and allied trade associations, packaging institutes, or anyone compelled by the concept to make a donation to the AidPod project.
My colleagues and I here at Summit Media Group think Luttenberger's idea is a mighty good one. So on behalf of Packaging World and Healthcare Packaging magazines, we're making a $5,000 contribution to the AidPod project. You can contribute, too, at www.globalgiving.org/projects/colalife-aidpods-for-african-children/.
Salvation by imagination—nice ideas, Simon, Jane, and David.