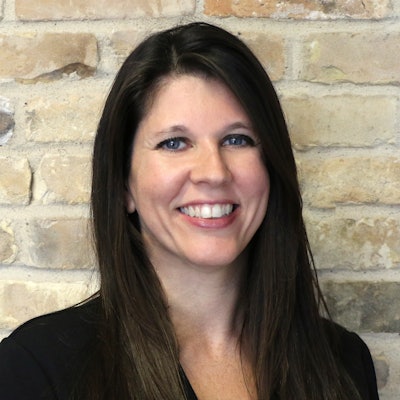 Track and trace in pharma
Wednesday's Trend Chat at PACK EXPO Connects covered a range of topics in logistics.
Soon to be required by the DSCSA, the saleable returns verification mandate has the pharma industry working on the Verification Router Services (VRS) in preparation for the 2023 goal of an interoperable system to meet track/trace requirements of product through the supply chain. (The mandate was expected to go into effect Nov. 2020, but the FDA recently issued an enforcement delay to 2023. Click here for more.)
The DSCSA dictates that "a wholesaler needs to verify and authenticate that a product that comes back can be restocked and resold," says Aladin Alkawam, director of global serialization at Par Pharmaceutical. Manufacturers who receive verification requests have 24 hours to respond. Some companies are using service providers to manage verification requests while others build their own look-up directory.
Alkawam advises extensive testing and making sure the master data is accurate and complete to prevent negative verification responses. Though, challenges with the coming regulation include the lack of a standard response to negative verification, credentialing the authorization to verify product, and system inoperability.
---
---
Food safety and blockchain
Recent trends in the food industry include the new era of the smarter food safety blueprint launched earlier this year by the FDA to prevent foodborne illnesses through the use of science and food standards. The contactless delivery task force was also launched due to the pandemic which involves safety standards for food transportation and track and trace elements.
---
Related: FDA to Roll Out the Blueprint for a 'New Era of Smarter Food Safety'
---
As the food supply chain was one of the hardest hit by COVID-19, a trend started to emerge of consumers wanting shorter supply chains with fewer middlemen in order to track product more easily. "Over 81% of shoppers say transparency is important or extremely important to them both online and in store," says Marina Mayer, Editor in Chief at both Food Logistics and Supply and Demand Chain Executive. "So, regardless of how consumers are shopping, traceability has to be a part of the process."
Blockchain is a concrete form to trace with no errors in it while it connects everyone to one location to minimize back-and-forths, according to Mayer. It allows companies to locate where broken links in the chain are with all the relevant information. This prevents waste and protects companies.
Perishable foods and e-commerce
When shortages occurred in the stores due to the pandemic, consumers turned to e-commerce. This allowed brands to accelerate their business by going directly to the consumer.
"Brands are realizing that they can directly touch their consumers by doing e-commerce. So, now they can learn where the market's going, what consumers want, what changes they have in the industry. And by having that direct relationship, it allows them to accelerate their business in a different way," says Danny Catullo, co-founder and COO of Perishable Shipping Solutions.
Supply chain partners work to decrease the cost of shipping for consumers by using options such as dry ice for cheap coolants as well as gathering data on costs and demands to build stronger e-commerce strategies. Catullo emphasizes transparency is needed to ensure positive customer experiences, through communication with and the education of consumers.
Companies in this article