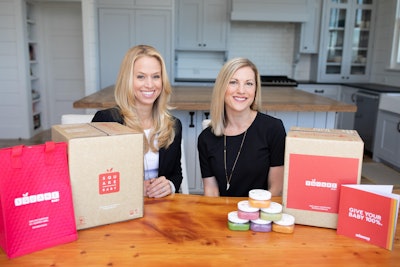 Square Baby, a San Francisco Bay Area-based baby food company that delivers fresh, ready meals has entered into a multi-year partnership with Vericool Inc. to use its compostable insulation and recyclable cold chain packaging as a replacement for expanded polystyrene.
Developed by dietitians and pediatricians to support child health and development, Square Baby's ready meals meet 100% of the daily nutrition needs for babies ages four to six months, six to eight months, and eight to 12 months old. Square Baby currently ships its meals in Vericoolers throughout the Bay Area. Square Baby is also shipped in Vericoolers to other California locations as well as Washington, Oregon, Idaho, Utah, Nevada, and Arizona. The company has plans to expand distribution.
"I created Square Baby to provide busy parents a simple way to ensure their babes receive 100% balanced nutrition each day," says Katie Thomson, Square Baby CEO and Co-Founder. "As a mom and as a registered dietitian with food industry experience, I knew there was a way to deliver freshly made, nutritious baby food directly to the doorstep."
According to Vericool, its Vericoolers are as cost-effective as EPS, with a moisture-resistant cooler designed to eliminate thermal edge loss and reduce the amount of coolant required as well as the total packed weight of the package. Made from post-consumer plant fiber, the Vericooler I meets US ASTM D6400 and Home Compost Standards; when the compostable insulation pillow is removed, the Vericooler can then be placed in curbside recycling.
Says Thomson, "Vericool cares as much about the health of our children as we do. They ensure that our nutritionally balanced meals stay fresh and that they arrive at the right temperature to Square Baby parents' doorsteps."