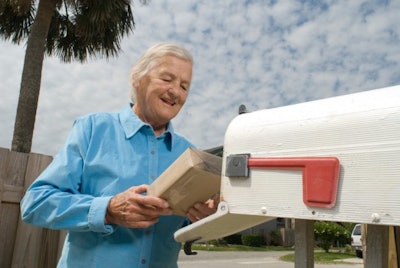 If a vaccine goes out of temperature range in a forest, and no one is around to notice, does it make a sound? More importantly, does it get administered to the patient?
The answer to that question may depend on what country the forest is located in. If you're in America, you may not want to know the answer.
When it comes to eradicating diseases like polio, a critical piece of the puzzle lies in keeping drugs effective, protecting vaccines from exposure to temperature excursions beyond the acceptable range that may damage or destroy them.
While organizations like the World Health Organization (WHO) and the Bill & Melinda Gates Foundation continue to tackle the challenges of ensuring that temperature-sensitive drugs are handled carefully in developing nations, no single agency in the U.S. has accountability for the safe transport of temperature-sensitive meds.
That's not to say that drug manufacturers don't make efforts to ensure successful cold chain distribution. But without standards across the board, a given company may have SOPs ranging from robust to fragmented (to nothing) on moving temperature-sensitive medicines in the last mile.
"The CDC, the VA, HHS, the FDA —no regulatory body owns it," says Michael Rush, Executive Director of Global Health Policy at Temptime Corporation. The FDA, in concert with the HHS and the CDC, typically deliberates on getting the new drugs to market. They're focused on the disease states and the safety of products, but not so much on the specifics of distribution. "No agency in the U.S. hands down the rules, so naturally it's fragmented, unlike the WHO's centralized top-down strategy."
Global regulations
Beyond the efforts of non-profits (like the Gates Foundation and PATH), many countries including Indonesia, Pakistan and India have instituted national vaccine vial monitoring requirements. India, in particular, has achieved great results with vial-level monitoring, successfully eradicating polio despite having one of the world's most challenging cold-chains.
Peru and Brazil have new laws about temperature-sensitive medicines including vaccines and biologics. If an excursion occurs, the Peruvian Ministry of Health is authorized to come and investigate and institute police remediation methods. Because of its perpetually high vaccine wastage rates, Brazil also has ongoing pilots requiring that all temperature-sensitive medicines be shipped via Correios, the Brazilian National Mail Service, on behalf of the Ministry of Health.
And in China, individual provinces are proliferating and implementing vial-level vaccine monitoring requirements through their provincial CDCs for all private sector vaccines distributed by multi-nationals in those provinces – to reduce vaccine wastage and prove to parents and patients that those vaccines remained in safe temperature ranges.
The United States
So if the WHO solved the last-mile challenge 20 years ago by requiring temperature monitors with vaccines, surely things are working properly in the U.S., right?
Not necessarily so.
People may wring their hands when they hear about damaged vaccines being administered in other countries. But in the U.S., we're doing the same thing. There may not be a big kneejerk reaction like in China after the scandal in the Shandong province involving redistribution/resale of temperature-damaged vaccines, but it's happening.
Just last year, a clinic in New Jersey was cited by the state health commissioner for improperly refrigerating the vaccine supply, resulting in as many as 900 children potentially requiring revaccination.
Bill Bailey RPh, COO at PraxisRx Specialty Pharmacy, is a pharmacist by training with over 35 years of experience in specialty and mail service pharmacy. He's seen his share of temperature-sensitive shipments, and has a vested interest in the topic, as he has a son who's insulin-dependent.
"There are a couple schools of thought [on vial monitoring]," says Bailey. One school is that indicators are an extra expense since boxes are validated. "The other school of thought is that we absolutely do want them because we want to ensure beyond a doubt that when these products get to the end user, they're usable and they're still stable."
Generally, manufacturers protect products when shipping to the wholesalers, but Bailey says that's not always the case on the journey from the specialty pharmacy to the patient, depending on the pharmacy. "In my view, adding one more level of protection like an inexpensive, functional indicator may actually reduce waste because you don't have to reship your products which can be very expensive. The patient knows it's definitely safe."
"My experience is people see [temperature indicators] and call and thank us because they've always wondered if the drug was cold enough," says Bailey, who's performed his own studies on the topic, including a white paper, Think Inside the Box. "And from a personal standpoint, I'd feel better if indicators were in the package for my son [with Type 1 diabetes]. I don't want him injecting something that may not have been stable the whole time."
Bailey notes that there is pushback from vendors who validate their shippers. "Every vendor has a validation paper they do themselves. But from a safety standpoint, what they say in the paper may not be what takes place."
One reason for the lack of federal regulation in the U.S. may be that the issue spans across multiple drugs in multiple states in multiple industries. "It's a mixed bag and there's no way to control them all unless states come up with similar legislation across the board," notes Bailey. "At least for the next four years, it's probably going to be a state-by-state exercise."
Bailey recalls the compounding incident in Massachusetts several years ago that unfortunately led to a fatal meningitis outbreak, and hopes the temperature-sensitive drug industry can avoid a similar catastrophe. "It really surprised people. It was missed after going on for years, and it significantly changed that industry."
What's next?
A law was passed in 2013 by the Board of Pharmacy in Georgia that requires temperature monitoring devices with all mail-order temperature-sensitive medicines (See Sidebar). That sentiment is now being discussed in other states, and at the national level.
It is against the interest of public health to sell products that are temperature-damaged. Some large pharma manufacturers are settling lawsuits of many millions of dollars when they could spend $50,000 on monitoring devices within a particular state, and agree with every stakeholder to collectively own patient outcomes and provide medicines that that arrive in a safe state.
Manufacturers could choose to be proactive instead of reactive, and work with industry partners and state boards of pharmacy and come up with effective SOPs. Some experts suggest that rather than reactively being told what to do by each of the 50 states, they can be a more proactive part of process and influence the practices, to help harmonize and standardize transportation SOPs for temperature-sensitive drugs.
Some companies that lobby against the regulations are simultaneously using temperature monitors or freeze indicators. This may be a case of different silos within companies not communicating with each other, which could be remedied by harmonized SOPs.
Sidebar: The Little Pharmacy that Could
In 2013, a community pharmacist and state legislator from a small Georgia town stepped up to fight for temperature monitoring. He knew that temperature-sensitive medicines for pediatric and elderly patients were being exposed to heat or freezing in the mail-order process, and he was tired of seeing $5,000 pre-filled devices continually arriving on doorsteps out of range.
He was accountable for monitoring the temperature of the drugs he stored, and wanted big mail-order distributors equally accountable for whether that medicine arrived in a safe and effective state.
The pharmacist/legislator introduced a bill requiring qualified packaging, and/or some form of temperature-monitoring device. The regulations did not specify details, whether the device remains at the package or vial level. (Manufacturers were permitted to choose their own method.)
The law also required that the pharmacy or its distributor must explain to the patient how the device works, so that if the medicine doesn't work, they replace it.
Despite being proactive about using temperature monitors in distribution to its own warehouses (but not to individual patients), a major pharmacy chain brought in lobbyists to amend the Georgia law to change the "must use" verbiage to "may use."
But the Board of Pharmacy in Georgia held their ground and kept the temperature-monitoring requirement for mail-order temperature-sensitive medicines. All manufacturers that ship products to Georgia must comply with this requirement. The Board of Pharmacy in New Jersey recently vetted similar requirements, and several other states are now elaborating similar policies. It appears that this was the little Georgia law that could and that patients won. The dominoes began to fall because of the determination and foresight of a small community pharmacist in Georgia.
Editor's note: At the time of publication, the National Association of Boards of Pharmacy had not provided comment on whether there are efforts on a national level to require temperature-monitoring for mail-order temperature-sensitive medicines.
Companies in this article