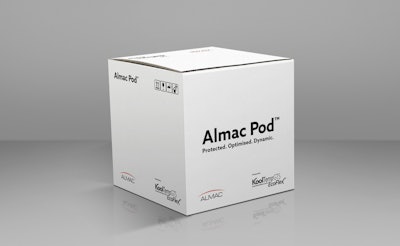 Clinical trial services provider Almac Clinical Services and temperature-controlled packaging supplier Cold Chain Technologies (CCT) announced their selection as winners of the Global Forum Excellence Awards for Best Innovative Supply Chain Strategy and Best Supplier Collaboration at the 16thAnnual Cold Chain Global Forum in Philadelphia, PA.
The companies were selected for their work together in developing and implementing the Almac Pod Program: a reusable small parcel temperature-controlled shipper and accompanying qualified refurbishment program.
Together the companies have developed and implemented a program with high-performing shipping solutions managed by a robust and repeatable refurbishment process, resulting in a program that has enabled increased throughput, improved program costs, enhanced temperature protection duration, weight reductions and reduced waste.
Companies in this article