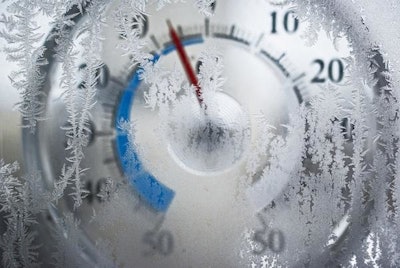 The Dubai Health Authority's (DHA) Pharmaceutical Services Department recently announced the adoption of a "smart" system that monitors the cold chain of pharmaceuticals in the region in an effort to preserve the quality and safety of medication.
Dr. Ali Al Sayed, Director of the Pharmaceutical Services Department at the DHA, explained, "After conducting a series of studies on international practices in the field of smart medication management systems, the pharmaceutical services department adopted an international-standard smart system that monitors and tracks the temperatures of medication through the installation of smart devices and tablets that can be controlled and tracked electronically. These systems aim to guarantee a continuous cold chain, which will maintain the quality and safety of pharmaceutical medication. We have adopted the system with the support and guidance of H.E Humaid Al Qatami Chairman of the Board and Director General of DHA."
The system includes tablets incorporated with refrigerators and refrigerated rooms, which register and document the temperature automatically. Data will be documented and displayed on graphs with temperature limits noted during storage, with additionally temperature monitoring during product transportation from storage to pharmacies.
"The tablets will also send alerts through text messages and emails in the case that the temperature exceeded the required limit. It will provide electronic reports regarding the medical storage and safety of the medication," he said. "These systems can also be controlled electronically through their own website.
"The system was implemented by the authority to maintain patient's safety and achieve customer satisfaction as these systems preserve the safety of the medication by tracking and controlling the temperature the medication is subjected to throughout the transportation process until the medication reaches the patient."