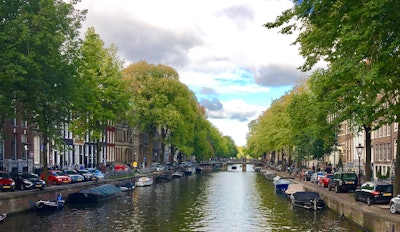 Keren Sookne
Join ISTA in Amsterdam to gain insights into today's hot topics and discover innovative solutions shaping the future of transport packaging. The ISTA European Packaging Symposium takes place Sept. 27-28 in Amsterdam, at the Amsterdam Marriott Hotel.
Here, we profile the new dedicated track on Temperature-Sensitive Life Science Product Distribution.
Early-bird registration ends on August 31st. Register here.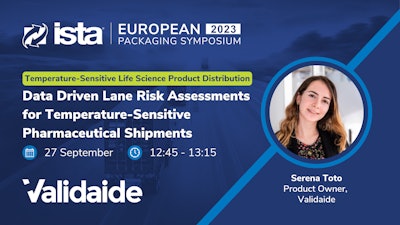 Data Driven Lane Risk Assessments for Temperature-Sensitive Pharmaceutical Shipments – Serena Toto, Validaide
Shorten Time-to-Qualification-Approval (TQA) through Thermal Simulation Modelling – Shane Cremin, Merck Sharp & Dohme (MSD); Stefan Braun, SmartCAE; Morris Roseman, Sonoco Thermosafe
Performance of Thermal Shipping Systems Following Distribution – Nora Crivello, WESTPAK, Inc.
Considerations for Mechanical Testing of Biologics – Eric Joneson, Lansmont
ISTA Pharma Committee Overview – TJ Rizzo, ISTA Pharma Committee Chair
GDP-UCI - Rethinking Pharmaceutical Good Distribution Practice – Richard Peck, RP Pharma Consulting Ltd
Best Practices to Evaluate the True Performance of Thermal Covers, Technical Insights & Case Study – Bryan Cardis & Kristof De Smedt, Cold Chain Technologies
Breakout Session – Risk Assessment, Thermal Modelling, Mechanical Testing, Sustainability
Circular Economy for Temperature Monitors – Jeroen van Loo, ELPRO-BUCHS AG
Evolution of packaging legislation: Navigating the European Green Deal – Paolo Campanella, FEAD-European Waste Management Association
Panel Discussions:
Risk Assessment
Thermal Simulation
Mechanical Testing
Sustainable Packaging Design & Physical Testing
Near Real-time Temperature & Location Tracking
ISTA Packaging Dynamics Professional (ISTA PDP) Certification
In-Person Training
Don't miss the unique opportunity to attend this first-ever in Europe, in-person ISTA Packaging Dynamics Professional (ISTA PDP) training on September 26, just before the Symposium. Complete all six courses required for ISTA PDP Certification in one comprehensive training!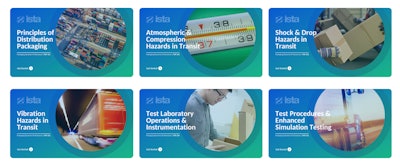 Companies in this article