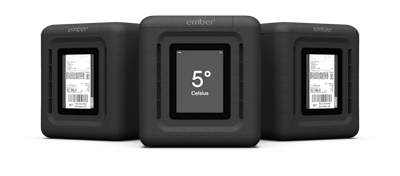 A new digital shipping box, developed by partners Ember Technologies, Inc. (Ember®) and Cardinal Health, is poised to cut down on waste in the pharmaceutical supply chain while upholding product integrity for 2 to 8°C temperature-sensitive biologics for 48 to 72 hours.
As Brian Bejarano, Vice President of Operations, Cardinal Health, reports that the Ember Cube is the only cloud-based, self-refrigerated shipping box, which uses GPS tracking technology via onboard cellular radio to communicate its location and real-time temperature at every point in the supply chain, using national parcel networks. Data can be accessed via Ember's proprietary cloud-based dashboard.
Global spending on cold-chain pharmaceutical products is estimated to grow to more than $21 billion by 2024. Source: Biopharma Cold Chain Sourcebook 2020
"This technology provides unprecedented assurance of the integrity and security of temperature-sensitive products. In addition, the Ember Cube's return-to-sender technology allows each Ember Cube to be reused hundreds of times, eliminating single-use packaging and potentially eliminating millions of tons of landfill waste," he adds. Leaders at Cardinal Health and Ember estimate the Ember Cube will save 7 million pounds in medical shipping containers from the landfill annually.
The new Ember Cube will come in multiple sizes and will accommodate payloads from 125 cubic inches up to 900 cubic inches. For each size, the payload space is designed to be greater or equal to the space in the EPS and cardboard shippers used to ship medicines today.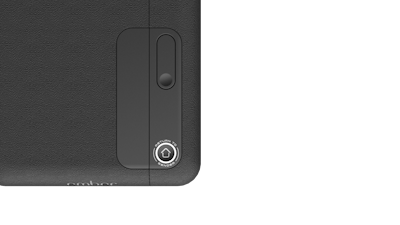 Returns logistics
While returns logistics have presented hurdles to pharma manufacturers in the past, the Ember Cube features a unique return-to-sender technology to essentially ship itself back.
"Making the return process simple was part of the product design. Once the healthcare providers have retrieved the medicine from the payload, they simply press the 'return to sender' button and the Ember Cube uses its built-in cellular radio to schedule a pick-up with the shipping service, automatically providing its current GPS location," says Bejarano. "After notifying the shipping service that it is ready for pick up, the Cube generates a new shipping label on its digital screen and is returned to Cardinal Health's distribution center. The return process takes advantage of the same national parcel networks and uses ground transportation to save costs." See it in action at this link.
---
---
Upon return, the Cubes are placed back in the warehouse, stacked, charged using upright charging stations, and ready to be reused for the next shipment.
As a leading distributor for specialty pharmaceutical products, Cardinal Health will deploy Ember's cold chain technology to patients via hospitals, pharmacies, and physician clinics to deliver life-saving therapies. "The Ember Cube will be a particularly relevant solution for the many cell and gene therapies that are in the drug development pipeline, due to their temperature sensitivity, high value and need for real-time integrated tracking," said Heidi Hunter, President of Cardinal Health Specialty Solutions.
Cardinal Health plans to launch a customer pilot for the Ember Cube in 2022. Future cryogenic and ultracold versions are currently in development. The companies also aim to codevelop and commercialize additional patented healthcare industry inventions from Ember.
Companies in this article