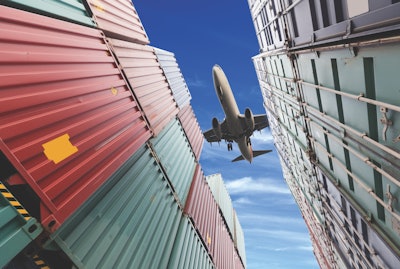 In a banner year for cold chain products thanks in part to COVID-19, experts remain hard at work furthering industry standards and best practices, promoting collaboration among pharmaceutical end users, suppliers, distributors, and service providers.
At the ISTA Pharma Committee's annual Technical Exchange, stakeholders gathered for an open discussion about trends in temperature-controlled logistics. (Here are links to recordings of Session 1 and Session 2.)
Regulators seeking PQ data
One attendee noted that they're now being asked to provide more actual shipping data vs. lab testing or operational qualification (OQ) data as representative.
Arminda Montero, associate director, global supply chain quality at AbbVie Inc., confirmed, "Yes, we're seeing an increasing trend by regulators wanting to have PQ [performance qualification] data in submissions, not for CRT [controlled room temperature], but for frozen and cold chain products. We've seen more and more countries asking for that beyond Brazil, the U.S., Canada, and Australia."
Regulators want to see that the design or the chamber testing is actually representative of the shipping conditions. As Montero noted, there's an ongoing discussion about whether that data needs to be from a PQ or from a performance verification process. The key takeaway: regulators are seeking actual shipping data.
Climate change and temperature profiles
Climate change impacts the frequency and severity of weather events, and temperature-controlled logistics experts will continue to navigate these changes. Is the profile data collected in the past keeping pace with current events?
Bill Mayer, director of research and development at Pelican Biothermal, said that this is a relevant topic they've discussed in group review sessions regarding gathering lane data for the new Ambient Temperature Profile Best Practice Guidance. The group is still considering what should be gathered over what time period and how often this data should be reviewed.
Looking toward the future, Craig Vermeyen, director, global packaging and distribution at Kite Pharma, added that ultimately the hope is that the industry is moving toward real-time data acquisition with data analysis and predictive capabilities built into profile development. Ideally, as temperature changes occur, testing profiles will be automatically updated for the next time a company tests based on that real-time data.
Lingering challenges from COVID-19
Carolyn Williamson, president at Parenteral Supply Chain, has been managing frozen shipments since 2004. In light of the pandemic, she's seen a shift in industry shipping knowledge particularly with dry ice due to COVID-19 vaccine distribution.
There's more focus now on what the materials can withstand under ultra-cold conditions beyond merely shipper temperature. This includes whether the environment is causing condensation and if the dunnage or payload box can handle the conditions. She also noted that while the industry has discussed re-icing shippers for quite some time, the risk can be high with this practice in reality. Networks aren't always set up to re-ice successfully, and more work is needed on this front.
"I feel that we've worked on [COVID-19 shipments] very well, but I think it would be nice if out of that we really started to come up with [best practices] as a whole for the industry. You don't have to rethink it all, such as what materials worked out best… almost a huge 'lessons learned' to help everybody for the future," she said.
Value in standard profiles remains
Standard ambient profiles still have their place in the industry. As panelists noted, this need is more often coming from smaller and mid-size biopharma companies, wholesalers, and pharmacies. Large pharmaceutical companies have invested significant funds into gathering their own lane data, but smaller players often don't have the resources.
That's not to say big pharma doesn't leverage standard profiles at all. Bryan Cardis, sr. consultant engineer at Eli Lilly and Company, said, "I think it's always nice to have a standard profile as a starting point, especially when you have limited data or new lanes. Then over time, optimize it to those lanes." As companies collect data they can begin to understand whether the standard profile was efficient or too robust, needing modification.
---
---
One attendee remarked that having a standard profile leads to better leveraging of vendor data, explaining, "If the manufacturer and vendor had the same profile, it would be very easy to adopt a shipping system, because right now they're writing 12-page justification letters as to why vendor data is applicable."
Smaller companies should be aware though that a standard profile—while generally helpful—will not always be a perfect fit. Williamson said, "Some of these companies have far less money to spend on shipping, both for the actual package and for transportation costs. A standard profile may lead them to have a more expensive box, which increases their costs."
From the vendor perspective, Anthony (TJ) Rizzo, chief commercial officer at Cold Chain Technologies, Inc., noted that having the same profile would make things a bit more straightforward. "One of the challenges is navigating the maze of ambient profiles. Some people use 7D, some people use 7E, some are using their own qualifications and they can be significantly different. So I think there is an appetite from both sides to try to adopt the same standard when we're qualifying," he explained. "I think that the challenge is how do you do that and meet the different risk tolerances of different organizations, and weigh that against the cost. Obviously the more severe a profile, usually the more costly the solution is. Some companies have stability data, some don't, some are a little bit more open to risk due the cost of their other products. Personally, I think it leads to something of a good/better/best type of approach, where you could have different levels and different solutions at different performance and cost levels as a result. But it's definitely something that we are interested in taking on as a group."
Stay tuned for more as the ISTA Pharma Committee reevaluates Standard 20 and ISTA 7E. Said Rizzo, "We want to engage as many people from the industry as possible in those discussions from different parts of the table: end users, testing facilities, packaging providers, and any professional service providers within the industry."
For more, make plans to visit the 2022 ISTA Forum in-person, including TempPack, from April 11-13, 2022 in San Diego.
Companies in this article