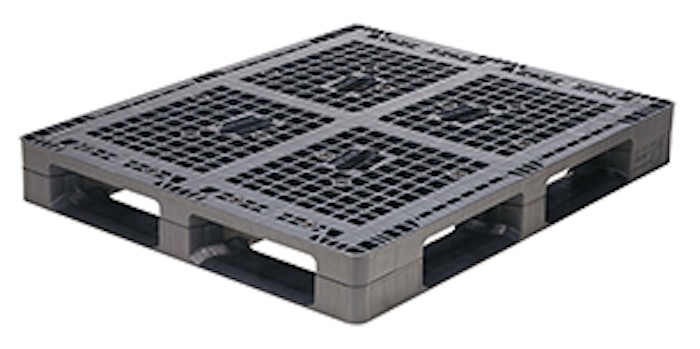 The Odyssey rackable pallet is created with cold chain storage and transportation in mind. The pallet is a robust system designed to support heavy loads and provide load stability with design features such as optional steel reinforcements and permanent molded-in frictional elements. The plastic Odyssey pallet is an alternative to wood, is fully reusable, and is made to offer dimensional consistency for automated equipment.
Features include a high strength-to-weight ratio intended for 2,800+ lb loads in unsupported rack, permanent, molded-in frictional elements to minimize load shifting, a lightweight design and comfortable hand holds for easy manual handling, impact resistance, and a flow-through, hygienic design for easy cleanability.
Track and trace options are available. Intended uses of the pallet include food and beverage and pharmaceutical.
---
Visit Orbis's showroom to view more sustainable systems and demos which will be available through March 2021.
---
Companies in this article