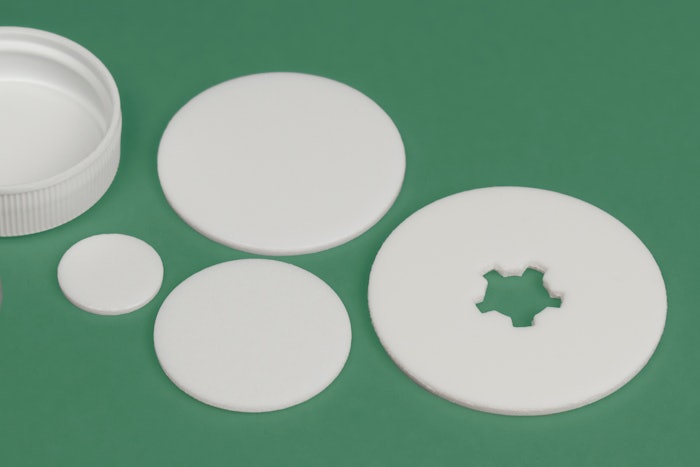 Tri-Seal, a Tekni-Plex business—that manufactures closure liners, lidding, and healthcare packaging—is launching a line of "reduced plastic content" closure liners to assist brand owners in meeting their environmental goals. The line includes a polypropylene (PP) liner that is designed to pair seamlessly with PP closures to eliminate the need for removal prior to recycling.
The Protecseals line is initially being launched with three liner structures—F-224, F-419L, and F-830. The liners are supposed to offer plastic material reduction between 19 and 33%, as compared to Tri-Seal's coextruded foam liners. The Protecseals liners also contain a minimum of 30% post-industrial recycled content.
"Tri-Seal has always prided itself in listening to closure manufacturer and brand owner needs. The pressure is being felt across all packaging sectors to not only reduce material usage, but also create components that don't contaminate the waste stream. These three new liners provide excellent options to address those concerns," says David Andrulonis, Senior Vice President and General Manager, Tri-Seal.
The F-224 liner is an alternative to the company's F-217 low-density polyethylene/foam extrusion material which has been specified for regulated drug and cosmetic applications. The F-419L, also an alternative to F-217, has been formulated for applications such as household chemical and automotive. Both are made from proprietary formulations that feature reduced material density.
The third liner, F-830, features a three-layer PP coextrusion which means that it should pair seamlessly with polypropylene closures eliminating waste stream contamination that occurs when a liner of different material is not removed. This closure/liner combination is meant for food (particularly hot-fill), pharma, and household chemicals.
Companies in this article