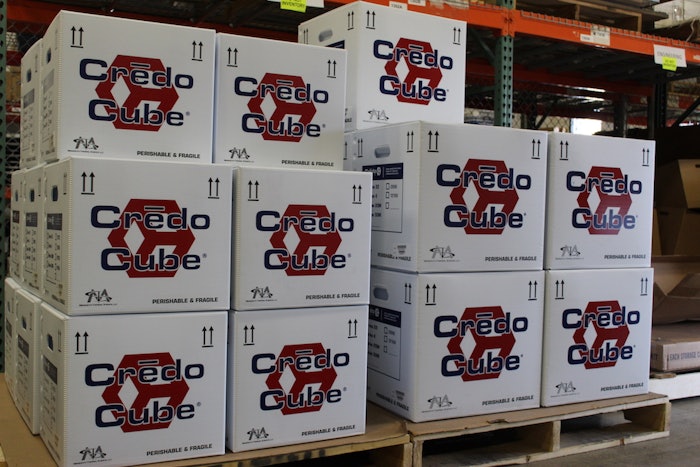 Pelican BioThermal, a supplier of temperature-controlled packaging, announced the opening of a new network station and service center in Mexico City, Mexico. Mexico is the second largest pharmaceutical market in Latin America—and 12thin the world—with more than $1.75 billion in pharmaceutical exports since 2015. The Mexico City network station is meant to service, refurbish, repair, and condition Pelican BioThermal's reusable Crēdo on Demand shippers.
The company reports that Mexico's pharmaceutical exports—primarily prophylactic, therapeutic, antibiotic, and hormonal products—have steadily climbed in recent years, with an average increase of 2.6% per year. These exports are mainly shipped to the United States, Switzerland, Panama, Venezuela, and Colombia. In addition, Mexico City has the highest number of pharmaceutical businesses in Mexico, and 40% of the industry's economic activity in Mexico is concentrated in the 10 largest companies.
"The pharmaceutical market in Mexico has become increasingly favorable in recent years, making it a prime location to add our network station and service center," says Dominic Hyde, vice president of Crēdo on Demand. "Our Crēdo on Demand rental program will give pharmaceutical innovators in the region more convenient and flexible shipping options along with the ability to reduce costs and advance sustainability goals with reusable shippers."
The Mexico City network station and service center is the latest of many new network stations and service centers that the company has opened throughout 2018-2019—driving toward a total of more than 100 locations around the world.
Pelican BioThermal's Crēdo on Demand shippers are designed to provide a high performance, flexible rental option for temperature-controlled containers such as Crēdo Cargo, Crēdo Xtreme, and Crēdo Cube. The Crēdo on Demand rental program aims to allow organizations to choose the shipper application that best fits their company's requirements, logistics profile, and budget.
Companies in this article