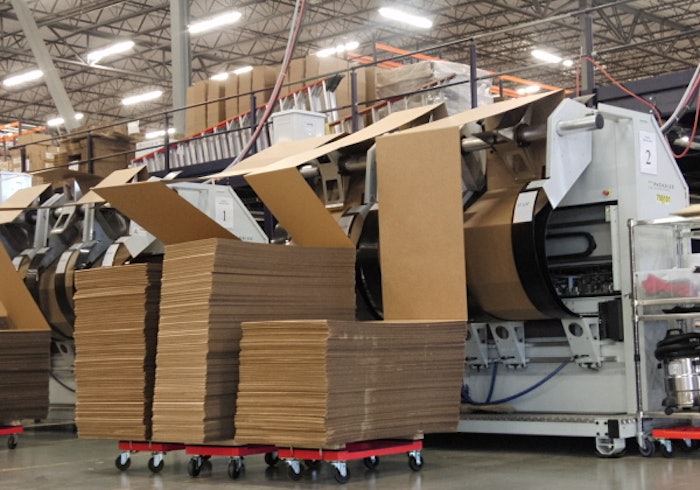 Packsize z-Fold™ is a 97% recyclable corrugated material that enables customers to control time and costs associated with their carton packaging.
Driven by several factors, including the need to balance operational quality with innovation, a continued push toward lean manufacturing and consumers' expectations for speedier supplier response, Packsize continues to receive strong adoption of On Demand Packaging® across U.S. manufacturing sectors. The On Demand Packaging system gives companies the ability to produce the right-sized box for every product when they need it. Benefits of On Demand Packaging include less waste, lower shipping costs, and decreased damage rates.
Available to customers of its automated packaging machines, Packsize z-Fold can be creased, cut, and scored into an infinite number of box styles and sizes. It is free from quality defects and provides the customer with a box yield that meets their daily packaging requirements.
Corrugated packaging continues to have broad appeal among packaging buyers and end users alike and is an environmentally preferable method for product delivery. It is versatile, cost-effective, customizable, and protects products during shipping.
 
Companies in this article