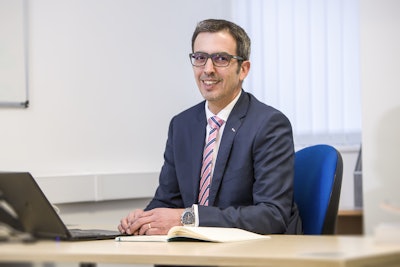 This content was written and submitted by the supplier. It has only been modified to comply with this publication's space and style.
Pelican BioThermal, the global name in temperature controlled packaging, announced its global network continues to rapidly expand under the leadership of Dominic Hyde, vice president of Crēdo™ on Demand.
The Crēdo™ on Demand service is a high performance, cost effective temperature controlled shipper rental program allowing organizations to choose the shipper application that best fits the company's requirements, logistics profile and budget.
One year on since his appointment, Hyde has overseen significant developments within the expanding rental program and the company's growing, global footprint of network stations and drop points.
Hyde said: "My first year with Pelican BioThermal has been extremely positive with ongoing developments benefiting our global customers, who represent eight of the top 10 pharmaceutical manufacturers worldwide.
"In 2018, we increased our temperature controlled container fleet size by 90%, while increasing our revenue by 90% and we are well positioned to further accelerate our growth in 2019.
"Our growing footprint of network stations and drop points are planned to exceed 100 sites by early 2019, representing a significant investment to support the continuing worldwide growth within the pharmaceutical and biomedical industry.
"We have been busy in 2018 signing multiple freight forwarders and integrators worldwide, increasing our convenience and flexibility for customers by selecting the best locations and organizations to speed the journey of their temperature controlled shipments around the globe.
"I look forward to the exciting developments planned for 2019 as Pelican BioThermal continues to lead the market with its innovative technology and advanced passive systems."
Pelican BioThermal's reusable Crēdo™ on Demand shippers offer a high performance, flexible rental option for temperature controlled containers, such as the Crēdo™ Cargo.
Its existing and expanding network of service centers, network stations and rental drop-off points span Europe, Asia and the Americas, providing customers with an additional option for returning Crēdo on Demand assets at the end of the rental period, including Crēdo™ Xtreme and Crēdo Cargo temperature controlled containers.
Visit www.pelicanbiothermal.com to learn more about the company's wide range of products and offerings.
Pelican BioThermal is a division of Pelican Products, Inc., which is a portfolio company of Behrman Capital, a private equity investment firm based in New York and San Francisco.