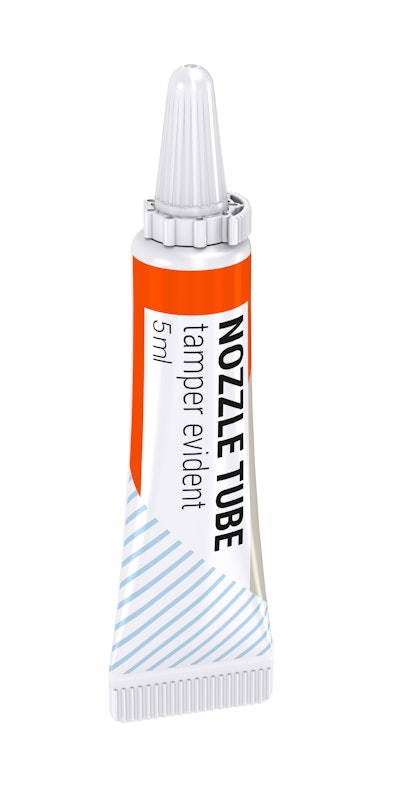 This content was written and submitted by the supplier. It has only been modified to comply with this publication's space and style.
Hoffmann Neopac, a global provider of high-quality packaging for a broad array of industries and applications, has earmarked two of its small-diameter Polyfoil® tube solutions for production at its first U.S. manufacturing facility, which is scheduled to open in spring 2019.
The 37,000-square-foot Wilson, NC plant will be punctuated by a high-speed tube line as part of an operation capable of producing some 80 million tubes annually. The new plant will have floorspace for several additional packaging lines to meet anticipated North American growth in the small tubes niche, especially in the pharma, cosmetics and animal health sectors but also for emerging applications such as cannabis-based creams and liquids.
Like all tubes manufactured at the North Carolina facility, the two new small-diameter tubes utilize Neopac's Polyfoil® technology. Polyfoil® is a proprietary blend of materials providing advanced barrier properties for products requiring ample protection against moisture, oxygen and other potentially harmful external factors. Products housed in Polyfoil® solutions can enjoy a longer shelf life compared to those stored in conventional polyethylene (PE) or polypropylene (PP) packaging.
Tube solutions slated for production at the new U.S. facility include:
Neopac's Tamper-evident Nozzle Tube features Polyfoil® technology with a wall thickness of just 0.3mm. Ideal for topical disinfectant solutions, eye ointments and eye creams and gels, the tube is available with either 0.9- or 1.1mm orifices and features a ribbed cap for ease of use. Additionally, the tamper-evident closure guarantees supply chain integrity for end user reassurance and safety.
Also comprised of Polyfoil® technology, Neopac's Twist'n'use™ Tube is a small-volume single-dose solution that, once the cap is twisted, is irrevocably opened. In addition to tamper-evidence, the tube's permanently affixed cap emphasizes consumer simplicity and offers accurate application of the enclosed product to the area of treatment. The Twist'n'use™ cap can be used across the pharmaceutical and cosmetic sectors, including applications for animal health, first aid products and dietary supplements.
"The new manufacturing facility represents Neopac's expanding presence in the United States and promises continued growth", said Martina Christiansen, Head of Sales and Marketing Pharma of Hoffmann Neopac. "By supporting production of solutions like the Tamper-evident Nozzle and Twist'n'use™ tubes, the new plant promotes manufacturing expertise and innovation."