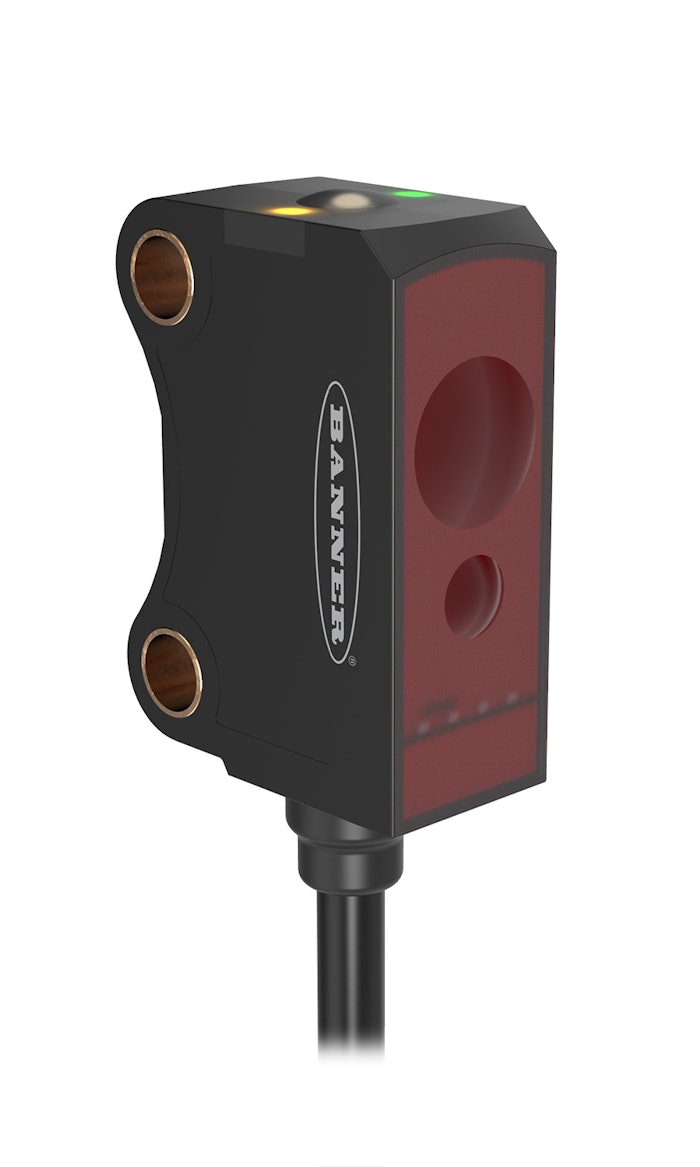 Banner Engineering, a provider of technology for industrial automation, has released sensors in the VS8 Series that have a space-saving form factor (21.1 mm x 14.6 mm x 8 mm) for use in confined spaces and near moving parts. They are available in red laser, red LED, or blue LED models with opposed, retroreflective, adjustable, or fixed-field background suppression sensing modes. This versatility allows companies to match the sensing technology to the application.
VS8 Series sensors detect very small parts and other difficult targets that challenge many sensors. Red laser models have a bright, precise spot for detecting multicolored targets and objects as small as 0.5 mm. Blue LED models reliably detect targets with dark or reflective surfaces and transparent objects without requiring a reflector. Red LED models are cost-effective, multi-purpose sensors that detect a wide range of targets.
Available with side-mounting holes with 15 mm spacing facilitate installation on new or existing equipment. The dovetail mounting option allows ±10° tip/pivot adjustments for quick, precise alignment of the sensor. High-visibility status LEDs, electronic push-button, and remote input teach make it easy to program the sensors. These features support rapid integration and simplify operation.
VS8 Series sensors are ideal for applications in industries and applications including pharmaceuticals, robots, and semiconductors.
Companies in this article