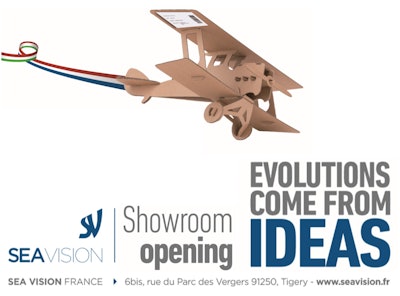 Serialization software provider SEA Vision is making a €400k investment in a new training and software testing showroom at its facility in France.
As the industry prepares for the introduction of the European Falsified Medicines Directive (FMD), the new showroom will be used to host technical training and give pharmaceutical manufacturers hands-on experience of the systems.
The facility will open at an April 23, 2018 event at the company's site in Tigery, France. Previews will then be available by appointment from April 24-27.
Says Philippe Copel, Director for SEA Vision France, "Serialization is one of the greatest challenges facing pharmaceutical manufacturers today. We decided to invest in a showroom to help our customers when it comes to training and implementing new solutions.
"Training staff and testing or simulating a serialization solution on-site without causing downtime in the manufacturing and packaging processes is very difficult. As new serialization regulations come into force and change over time, and the trend towards aggregation continues, off-site training and solution testing is going to grow in importance as the number of requirements grow."
The showroom includes a full packaging line, including a case packer and print and check machines provided by SEA Vision's strategic partner, Marchesini Group. The line is completed by the software provider's Vision system, which allows users to run simulations of their serialization and aggregation solutions.
Copel adds, "To mitigate risk and keep downtime to a minimum, customers can test the implementation of new features applicable to their existing systems."
Companies in this article