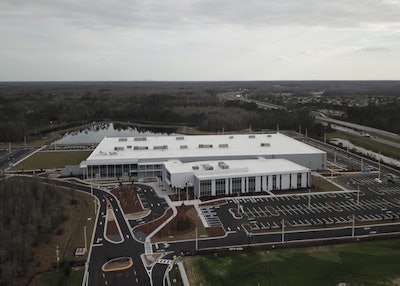 The Product Inspection Group of METTLER TOLEDO, the largest manufacturer of product inspection systems for the food and pharmaceutical industries, has moved into a new state-of-the-art facility in Pasco County, Florida. With 270,000 square feet of office and manufacturing space, the Group will now house four business units. Safeline, the Tampa-based metal detection and x-ray inspection business unit, moved into the new facility this month. It will be joined by the Hi-Speed checkweighing unit and the CI-Vision machine vision and PCE Track & Trace/serialization units later this year. The official company name will be METTLER TOLEDO Product Inspection.

Having all of our inspection technologies manufactured under one roof will be a significant advantage to customers. Not only can they save time and money by visiting a single location to see demonstrations and testing on all variations of inspection equipment; they can seek advice on all technologies from experts to determine the best solution for their specific application.

The new state-of-the-art facility elevates METTLER TOLEDO's capabilities, with a much larger production area, first-class training and test labs, as well as multiple FAT (factory acceptance testing) rooms. With collaborating R&D resources and extensive combined industry application expertise, METTLER TOLEDO is now well-positioned to deliver even more innovative solutions.

For more information, click here