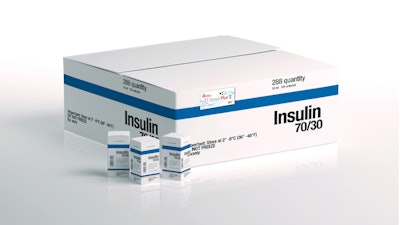 The increasingly interactive and interconnected network of "smart" devices, commonly referred to as the "Internet of Things" (IoT), is reshaping how people experience their daily lives. Avery Dennison, has developed a portfolio of Intelligent Label Solutions—label applications that can store or capture information and transmit data wirelessly.
RFID is a game changer, according to the company, which says the technology is at the core of the IoT, and it's revolutionizing labeling and product packaging. With these Intelligent Label Solutions, label converters and brand owners have an opportunity to be on the cutting edge of a phenomenon that's changing the world.
At Labelexpo 2017 in Brussels, the company plans to introduce a set of innovative products that have RFID technology at their core. The products are engineered to help label converters and brand owners grow their business in a world increasingly shaped by the IoT, by enabling interaction between their products and such devices as smartphones, with other networked objects containing RFID.
The Institute of Electrical and Electronics Engineers (IEEE) estimates that by 2020, more than 50 billion objects will be networked. Many of those objects will use RFID. It follows that the IoT is heavily influencing the course of product packaging. Intelligent Label Solutions currently include:
• RFID Product Portfolio—An extensive portfolio of RFID inlays. These are designed and manufactured by Avery Dennison for use in retail, medical, transport, logistics, manufacturing, and other industries. Wafer-thin, tough, and economical, RFID inlays can be used in a wide variety of objects, including virtually any pressure-sensitive label construction.
• TT Sensor Plus™ 2—A small (⅓ of a credit card), wireless, single-use, self-adhesive label can be adhered to, or placed inside of, a shipping package to log and store temperature data. The data is stored in a near-field communication (NFC) microchip and can be uploaded to the cloud via a smartphone or a computer at any point in the package's journey. TT Sensor Plus 2 is intended for pharmaceuticals, food and beverage, and other industries where careful monitoring of a temperature-controlled supply chain ensures compliance and quality.
Companies in this article