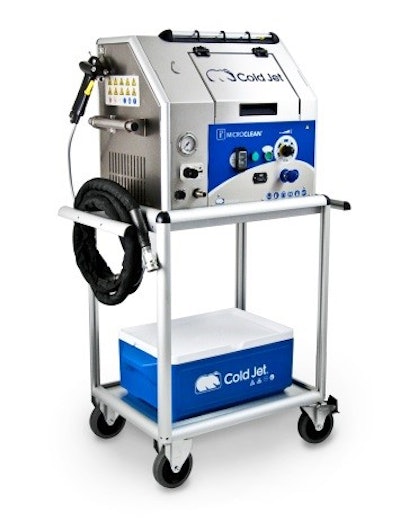 Cold Jet®, developer of dry ice cleaning solutions, provided dry ice cleaning demonstrations at booth 7147 at PACK EXPO Las Vegas. The demos utilize Cold Jet's i³ MicroClean dry ice blasting technology, a non-abrasive cleaning method that helps facilities clean without water.
Designed around Cold Jet's patented shaved dry ice technology, the i³ MicroClean enables the cleaning of intricate cavities that other methods cannot reach. The MicroClean system extends the life of equipment by eliminating the need for chemicals, wire brushes and abrasive pads.
Cold Jet is a global developer of environmentally responsible cleaning solutions that help reduce maintenance costs, enhance product quality and improve productivity. Cold Jet dry ice cleaning is used in a variety of industries and applications, making use of recycled carbon dioxide while eliminating the need for chemicals and water in the cleaning process.
Companies in this article