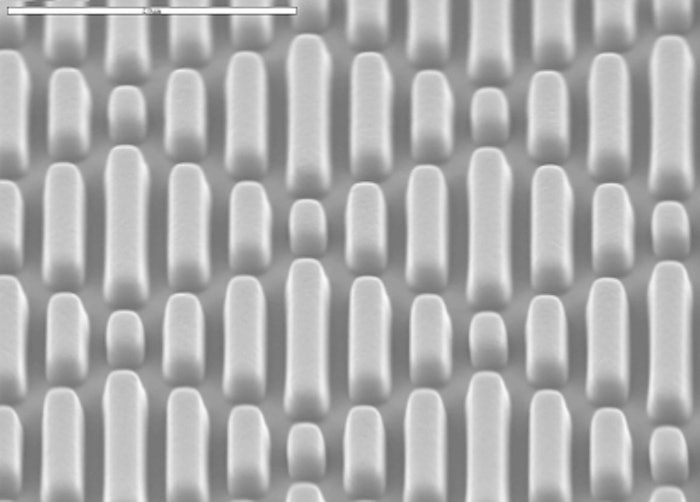 Sappi North America has collaborated with Sharklet Technologies, Inc. to create a casting and release paper product line designed to create surfaces that inhibit bacterial growth without the use of toxic additives or chemicals. The product will be the first in Sappi's new Neoterix™ line and will be available to customers under the name Neoterix ST.
The patented Sharklet™ microtexture is biomimicry in action as it is inspired by the texture of shark skin. Shark's skin features a unique texture and pattern that naturally slows the growth of barnacles and algae. According to a published study in Antimicrobial Resistance and Infection Control, when applied to high touch surfaces, the microtexture reduced surface contamination of methicillin-sensitive Staphylococcus aureus (MSSA) and methicillin-resistant S. aureus (MRSA) by as much as 97% and 94%, respectively, compared to controls.
Neoterix ST acts as a mold for coated fabric and laminates. It is used to transfer texture and gloss onto these surfaces and is then stripped away. Sappi has developed new technology to impart the Sharklet microtexture, at micron-level fidelity, onto its release papers and manufacturers can now transfer the Sharklet micropattern and its microbial resistance properties onto new product surfaces.
Neoterix ST can make an impact on the risk of bacteria transfer in healthcare institutions, restaurants, hotels, offices and just about anywhere we can touch. Currently, many industries are using antimicrobial chemicals and metals to kill microbes on surfaces. There is a trend emerging to remove these toxins from healthcare and personal settings to provide healthier environments for people and patients.
Companies in this article