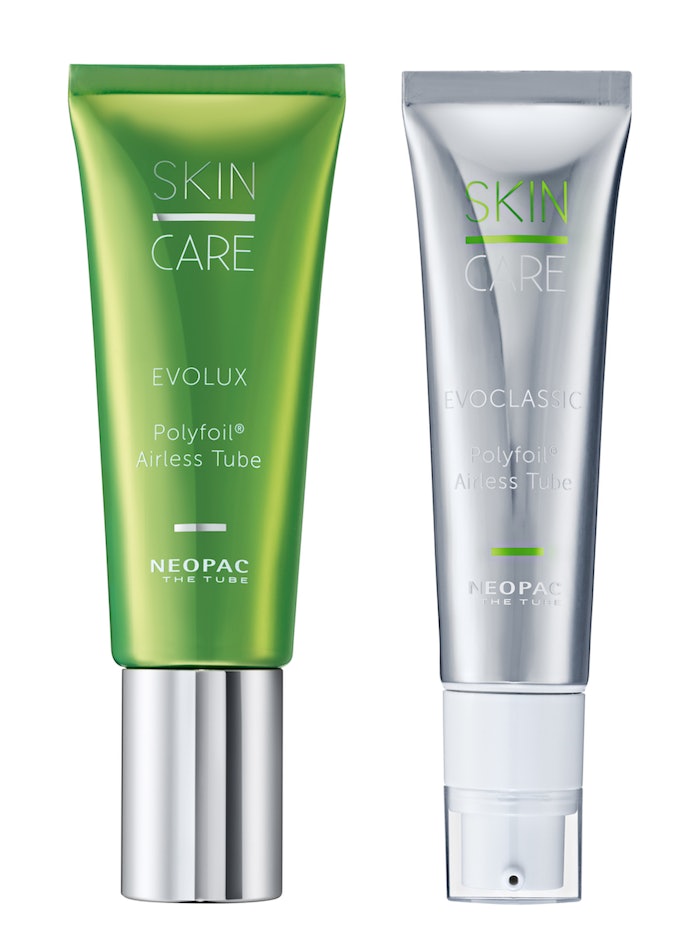 Neopac Airless™ tubes with Aptar pumps are available in diameters of 25 and 30 mm and contents of 15 to 75 mL. Neopac offers two different pump types from the Aptar range: the Evolux and the Evoclassic. These airless pumps from Aptar combine elegance and luxury with gentle handling.
Each pump type has a different interior, including one in which the contents do not touch any metal parts. The pumps can be individually decorated: Evoclassic is available metallized or with coloring from the color sample, and Evolux is available with a metal collar, a transparent plastic cap, or a metal cap. The pumps close automatically and protect the contents from air and bacteria, making them ideal for contents without preservatives.
With the Polyfoil® barrier, product is shielded from air, sun, moisture, or chemicals. The Polyfoil tube is now available in high gloss. Neopac developed a special laminate for this, comprising several layers bonded together for best protection with perfect shine. The tube body is highly transparent with text also printed in gloss. Possible finishes for the tube are offset or screen printing with hot foil stamping.
Companies in this article