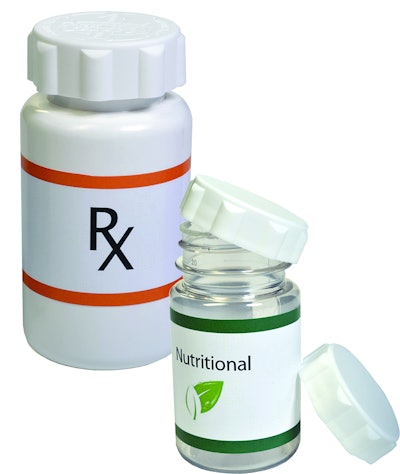 Mold-Rite Plastics' new EZ-Safe® child-resistant closures and EZ-Grip® continuous-thread closures feature special ergonomic "ribs" positioned along the outer edge to allow for an easy grip and a more comfortable opening and closing action.
Both of these product lines are available in a wide range of colors, sizes, liners, and quantities and offer a flat surface for coupons or promotional materials.With sizes ranging from 28 mm to 45 mm, the patented design of the EZ-Safe and EZ-Grip delivers a powerful visual footprint for better brand differentiation.
The EZ Safe's combined text instructions and pictograms promote proper opening and closing. Fully compliant child-resistant features are built into the EZ-Safe cap without sacrificing the user experience.
Companies in this article