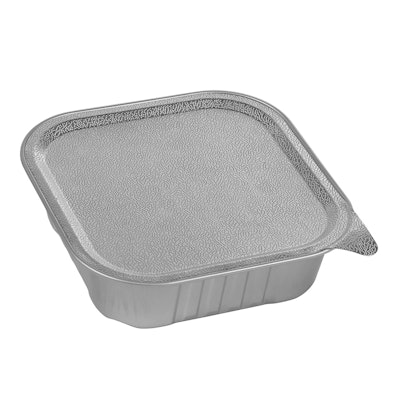 Constantia Flexibles has developed a new deep-drawn aluminum container for drug delivery devices. Known as Constantia Safemax, the container protects drug delivery devices against moisture ingress during global distribution. The container's conveniently peelable lidding foil also makes it easy for customers to open.
To produce Constantia Safemax's deep-drawn tray, aluminum is laminated to polypropylene and then combined with a lidding foil known for its peelability. The result is exemplary seal integrity with easy-opening characteristics. Safemax is also customizable: Its design and format can be readily tailored to ensure that the drug delivery device is successfully delivered to individual patients.
In addition to affording moisture protection during worldwide distribution, Safemax meets the quality, hygiene, regulatory, and product security requirements demanded by the global healthcare market.
Companies in this article