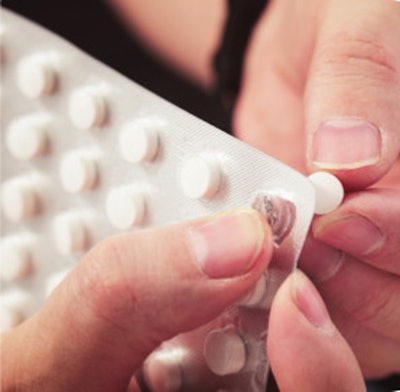 Activ-Blister desiccant film technology controls the internal atmosphere of each individual blister cavity, protecting moisture- and oxygen-sensitive solid-dose pharmaceuticals. The result is optimized product stability, increased shelf life, and greater consumer convenience. Activ-Blister also helps ensure consumer safety, because unlike conventional desiccants, there is no chance of accidental ingestion.

Offers manufacturers flexibility in packaging design, providing an opportunity to differentiate their products. By eliminating the need for traditional desiccant tablets in separate blister wells, Activ-Blister allows for a slimmer, more convenient packaging form factor while simplifying the end user experience. In addition, by featuring product protection without increased blister size, Activ-Blister provides manufacturers with potential cost savings through reduced material usage, freight costs, and fuel consumption.

Patented technology integrates precise desiccant, gas-absorption, and sealing properties into the blister pack itself, extending shelf life, and product performance. Activ-Blister exhibits performance capacity with moisture absorption up to 20mgs and oxygen scavenging up to 30ccs.

Available in a variety of sizes, including all type of round tablets and capsules up to size 0, with either multilayer barrier films or aluminum foil blisters to provide protection from both moisture and oxygen.
Companies in this article