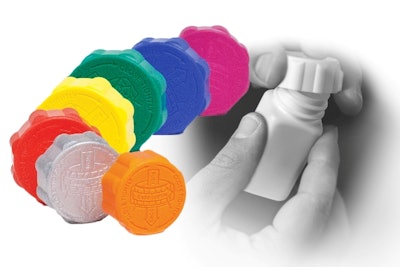 The closures combine appealing, differentiating aesthetics with first-glance functionality that communicates its comfort and ease of use to consumers. The patented EZ-Safe design delivers a visual footprint for heightened brand identification. Ribbed outer-edge protrusions provide an "in-hand" experience that, when combined with the caps' clear opening instructions and pictograms, offer simplicity and comfort.

Closures are available in a variety of colors and sizes to meet a range of branding requirements. Clear, simple opening instructions are recessed into the cap, allowing for promotional stickers or coupons to be securely fastened to the top. A non-child-resistant version of the closure, EZ-Grip, will be available later this year.

EZ-Safe Closures come in sizes from 28 to 53mm, making them usable on an array of bottle sizes. The caps come with a large selection of liners and can be ordered in almost any quantity.
Companies in this article