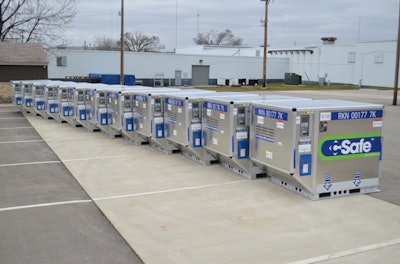 CSafe continues to grow their business to meet the needs of their customers, including new partnerships with major global airlines, forwarders and specialty couriers; additions to their global service network; and the appointment of the new APAC Director of Business Development, Kathy Goh.

"Communication is key." stated Brian Kohr, President of CSafe. "By continuing close communications with our partners and customers, we are able to anticipate and adapt to quickly changing short and long term requirements." This philosophy has resulted in CSafe continuing to be able to offer complimentary expedited delivery, in most cases within four days from the lease request.

CSafe's commitment to their customers extends to the investment of time and resources they made to obtain FAA certification for their AcuTemp RKN. It is a lengthy and expensive commitment to design aviation worthy products to global safety standards. The CSafe RKN continues to be the first and only compressor-driven refrigeration unit of its kind approved by the European Aviation Safety Administration (EASA) and the Federal Aviation Administration (FAA).
Companies in this article