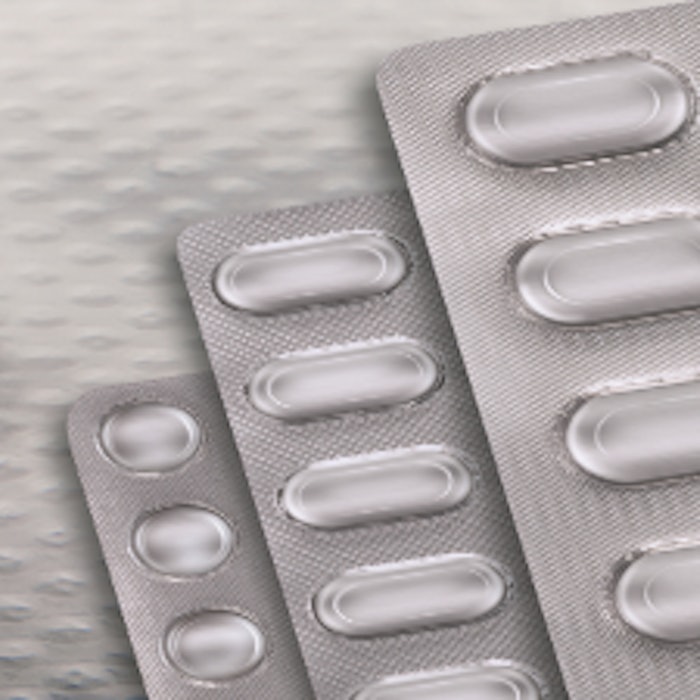 Honeywell
(NYSE: HON) today introduced a new pharmaceutical packaging film that provides the highest moisture barrier of any film of its type.
Part of the Aclar® family of films, the new product, Aclar UltRx 6000, is effective at protecting moisture-sensitive medicines in all climates, even the hottest and most humid locations. This allows pharmaceutical companies to standardize their product packaging with one solution that will work in all regions of the world.
Aclar films, including Aclar UltRx 6000, can also help reduce drug package sizes by up to 55 percent compared with the alternative, cold-formed foil. Aclar UltRx 6000 can be used in existing equipment, with only minor adjustments, that pharmaceutical companies use to thermoform their packages. Also, like all Aclar films, Aclar UltRx 6000 is clear, allowing pharmaceutical companies to differentiate their brand by allowing the pill to be seen through the packaging.
"This Aclar film gives pharmaceutical companies a clear, ultra-high barrier choice for their most moisture-sensitive drugs sold in the most challenging regions," said Jeff Czarnecki, global leader of Honeywell's health care and packaging business. "This new film will help pharmaceutical companies around the world protect their medicines, simplify their supply chains, and improve their branding."
Aclar UltRx 6000 is a 6 mil, 152 m thermoformable film that provides an extremely low water/moisture vapor transmission rate (WVTR/MVTR). This property helps protect drugs especially in climatic Zones 4 and 4B, which includes many parts of South America, Africa, India, and Southeast Asia.
According to IMS Health, an information services provider for the healthcare industry, the pharmaceuticals market in emerging regions, including several Zone IV countries, is expected to grow by 14 to 17 percent through 2014.
Honeywell Aclar thermoformable films have been trusted by the world's largest pharmaceutical companies for more than 40 years. Aclar films have excellent moisture barrier and chemical stability properties. They are crystal clear, biochemically inert, chemical-resistant, nonflammable, and plasticizer- and stabilizer-free.
Aclar films are based on polychlorotrifluoroethylene (PCTFE) fluoropolymer technology. They can facilitate increased patient compliance with doctor prescriptions with see-through, portable and patient-friendly pack presentations.
For more information, click
here.
Companies in this article