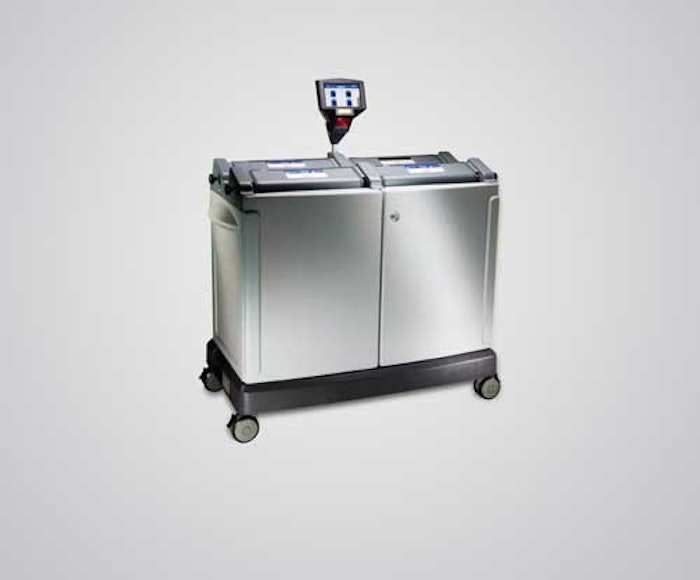 With the acquisition of Vestara, a Calif.-based company focused exclusively on providing environmentally effective solutions that manage pharmaceutical waste, CareFusion expands its Pyxis® medication management solutions portfolio by launching the Pyxis EcoStationTM system - an automated waste management system that can help hospitals identify, classify, sort and segregate pharmaceutical waste, while providing pharmaceutical waste records to facilitate tracking and regulatory controls.

The problem of pharmaceutical waste has reached a dangerous level, with U.S. hospitals purchasing more than 4 billion vials, bottles and ampoules containing hazardous materials each year and generating over 84,000 tons of hazardous waste annually. According to a recent U.S. Geological survey, pharmaceutical contaminants were found in 80 percent of sampled water streams, contaminating drinking water. In 2008, another study found a vast array of pharmaceutical drugs to be present in the drinking water of 41 million American homes and in 24 major metropolitan areas.

In addition, the Environmental Protection Agency (EPA) has been ramping up enforcement nationwide. Hospitals may be fined up to $32,000 per infraction, per day, for improper disposal of pharmaceutical waste. Recently, a government-owned hospital was fined $51,501 and ordered to spend $500,000 to develop a program for pharmaceutical waste; another large cancer hospital was fined $372,254 for improper handling and storage of hazardous pharmaceutical waste.

"Pharmaceutical waste management is a challenging issue, with nearly two-thirds of the nation's hospitals remaining non-compliant due to handling requirements specific to each medication classification and varying regulations that exist on the federal, state and local levels," said Tom Leonard, president of Dispensing Technologies at CareFusion. "CareFusion can now help hospitals invest in a automated waste management system.

CareFusion's patented Pyxis EcoStation System uses barcode technology for drug identification and a database of more than 180,000 National Drug Code products, to categorize and separate pharmaceutical waste at the point of disposal. By automating the identification and sorting of different types of residual drugs, the Pyxis EcoStation System eliminates the human error and potential cross contamination inherent in manual sorting of pharmaceutical waste. The system also is also cost effective, returning over 65 percent savings versus conventional manual methods.
Companies in this article