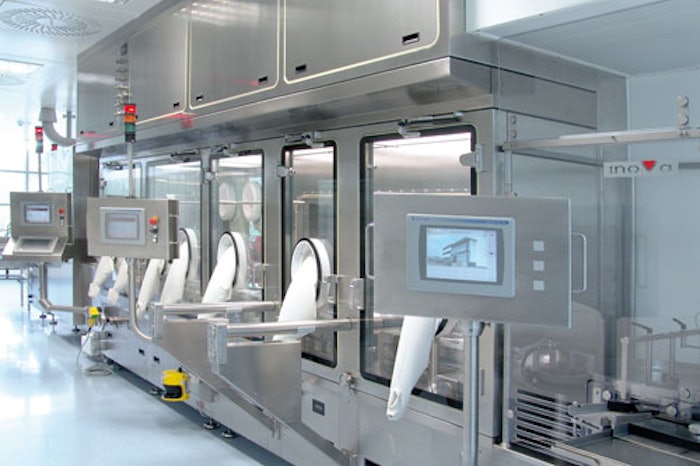 The company has its headquarters in Radolfzell and is a manufacturer of isolators and e-beam sterilizers used in pharmaceutical filling and packaging lines. Optima Group Pharma is one of the leading manufacturers of these highly specialized machine systems. Hence, the product portfolios of both companies ideally complement each other.

With its product range, Metall + Plastic rounds off the Optima Group Pharma brand portfolio. Manufacturing at Metall + Plastic headquarters will continue unchanged. Likewise, Christoph von Stenglin will remain directing manager of this thriving company.

Optima Group as well as Metall + Plastic expect important benefits from the takeover. The driving motivation for the acquisition was the ability to bring turnkey solutions to market: Customers from the pharmaceutical industry want a single contact - in particular for their most complex machine projects.

Presently, Optima Group Pharma is the only company on the market that offers this comprehensive scope of equipment: Filling and closing, pharmaceutical lyophilization, e-beam sterilization, barrier technologies (including isolators) and additional functions are offered as coordinated, engineered interfaces, providing customers with superior integration and optimum safety.

In 2009, Metall + Plastic achieved a turnover of EUR 19 million and has 72 employees. Optima Group Pharma is a subsidiary of Optima Group, which generated a turnover of EUR 200 million in 2009. The group presently employs a staff of 1,200 with future growth expectations in 2011.
Companies in this article