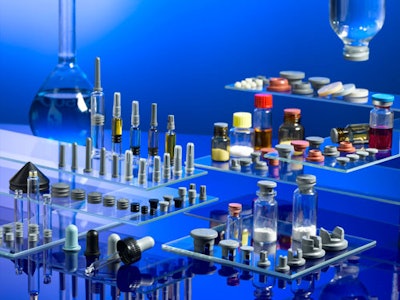 For nearly 50 years, STELMI has been developing elastomer primary packaging closures for vials for antibiotics, lyophilization, infusion, and diagnostics use, and for pre-filled syringes, constantly improving quality standards.

A policy of constant innovation enables STELMI to provide increasingly pure and inert formulations, and "ready-to-sterilize" and sterile components, meeting pharmaceutical requirements.

Continuing its policy of improvement, STELMI has founded a new Technical Center at the company's head office in France, near the Roissy Charles de Gaulle international Airport in the Paris region.

Comprising a pilot line that entirely reproduces the production process of the components in elastomer and analytical laboratories, this Technical Center will considerably expand the research and development resources, approach new issues with the support of universities and specialist testing laboratories, trial new products in pre-production, and provide rapid-response customer assistance.

SUPPLYING PRODUCTS THAT ADDRESS CHANGING NEEDS

Standard formulations are presently offered for a set of therapeutic classes, but the sensitive nature of the medicines under development means that considerable attention must be paid to the selection of the components.

The principal fields of development will therefore be associated with the components intended for medicines coming from biotechnology, for oncology, and for vaccines, on the basis of formulations examined to guarantee the efficacy of these medicines and the greatest safety for patients.

STELMI will thus take advantage of this Technical Center to develop environmentally friendly products in terms of the materials used, and even energy savings.

DEVELOPING NEW PRODUCTS IN PARTNERSHIP WITH CUSTOMERS

The examination of the interactions between content and container is a major issue in the choice of a pharmaceutical closure made of elastomer, which requires a true partnership between the pharmaceutical laboratory and the component supplier. STELMI's new Technical Center will have the resources to carry out compatibility studies and to find effective solutions from an organization that guarantees the greatest confidentiality.

In addition to issues of content/container compatibility, the Technical Center's priorities will be to address all the other current technical issues relating, particularly, to the surface state, aging, or sealing, in cooperation with customers, to continue to supply pharmaceutical laboratories with components that meet their requirements.

Finally, this Center will also represent the ideal location for offering training courses to customers and partners involved in selecting elastomer components and for hosting discussions to provide ever more progress.

OPTIMIZING THE PRODUCTION PROCESSES

The Technical Center will have all the equipment to reproduce all phases of the manufacturing process at the smallest scale, from weighing raw materials to packing in a clean room. This will make it possible to perform pre-production measures and to characterize all the production parameters, in order to integrate new products into factories faster and more logically.

ENHANCING THE MEANS OF INVESTIGATION

STELMI has installed a testing apparatus which makes it possible to assess products to anticipate potential causes of failures in production, covering the principal technical fields (physical, chemical and functional analyses, for instance) to drill down to the source of the cause and find adequate solutions.

The new STELMI Technical Center, currently being equipped, will be operational in the early months of 2011, and will represent a decisive element of progress for elastomer primary packaging components.
Companies in this article