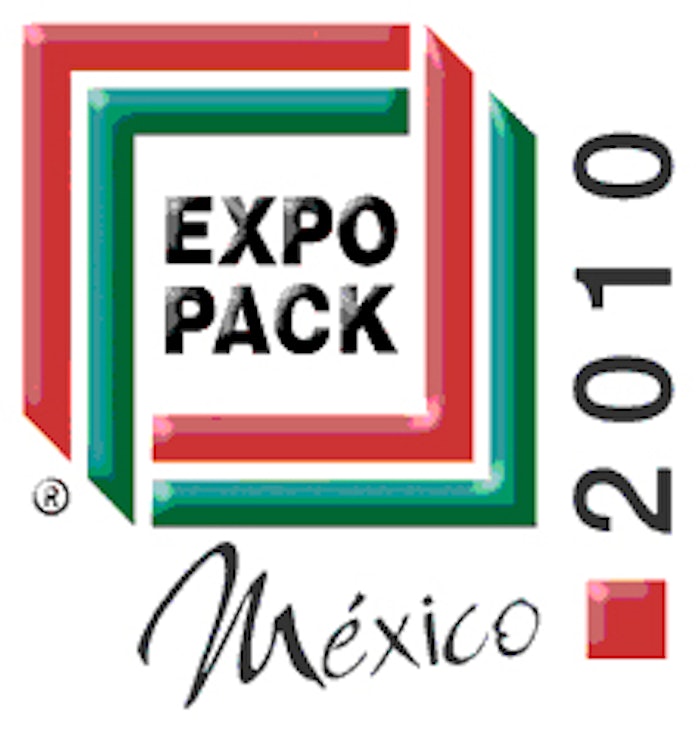 The pharmaceutical industry is an important strategic sector for the Mexican economy and one of the three most important importers of packaging machinery in Mexico.
EXPO PACK México and PROCESA 2010 (June 22 - 25, Mexico City)
will showcase packaging solutions specifically designed to meet pharmaceutical industry needs in the first Pharmaceutical Pavilion at the EXPO PACK México and PROCESA show.
The pharmaceutical industry has great potential to generate jobs and support economic growth in the country," said José Martínez, PMMI Director for Latin America. "But to achieve this level of success, it is essential to encourage production, research and technological devel opment and to strengthen business alliances that enable greater opportunities for exporting products."
Mexico is the largest pharmaceutical manufacturer in Latin America. With local and international regulations for sales and distribution of drugs becoming more stringent, these pharmaceutical manufacturers are being pushed to renovate the technology for production and packaging that enable consumers to identify genuine products and guarantee quality.
The 11,000 square foot Pharmaceutical pavilion will help these companies find the technologies they're looking for at EXPO PACK México and PROCESA 2010, featuring suppliers from five countries exhibiting the latest packaging technology and solutions designed for the pharmaceutical industry.
The show will also feature a spec ial conference session on Wednesday, June 23,"Implementing Track & Trace Technology in the Pharmaceutical Industry," featuring industry leaders such as Rafael Gual, President of the Mexican Pharmaceutical Chamber, CANIFARMA, and representatives from transnational laboratories and technology builders. This conference is designed specifically for pharmaceutical professionals.
More information on the show and the pharmaceutical pavilion is available at
www.expopack.com.mx
.
Companies in this article