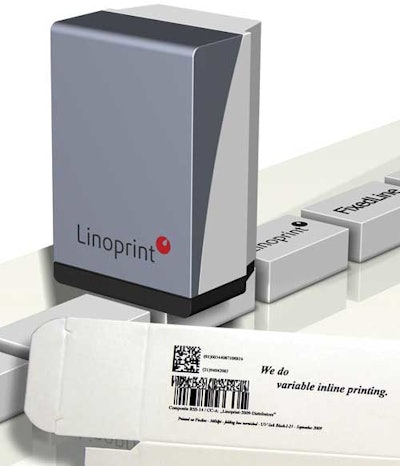 Automating Primary Assembly and Packaging Processes
Automating Secondary Packaging Processes
Walt Langosch, Director of Sales and Marketing, ESS Technologies

"When it comes to automating packaging processes, people are often afraid of the unknown," says Walt Langosch. "They believe that process automation is time consuming, requires significant financial investment, and is going to turn their operation upside down." In truth, the addition of robotics can result in measurable benefits, such as increased speed and efficiency, reduced scrap and rework, and a reduction in overhead.

In these workshops, Langosch will cover automation for primary and secondary packaging, and examine how and where robotics are best applied. "There's the perception that if it's not case packing and palletizing, then maybe automation is not a good idea," says Langosch. "But there isn't a limit in terms of what processes can be considered for automation. You may not think your process can be automated, but we think it can, and we'll help you understand how that's possible."

In-line Digital Printing Innovations Offer New Advantages and ROI
Jim Umbdenstock, President & CEO, Griffin-Rutgers Co., Inc.

Until now, most digital technologies offered small format, single color. And if four-color capability was possible, the high cost per print and lower production speeds made most in-line installations less than economical. Now, new print technology that offers four-color process printing at normal line speeds and lower cost per print systems is becoming a reality.

"The misperception is that digital technology can print easily on any and all packaging materials," says Jim Umbdenstock. "In actuality, there are ink/material limitations at this point in time, although as with all technologies this is constantly evolving and improving."

According to Umbdenstock, the key driver behind digital technology is the need for flexibility in packaging—flexibility as it pertains to short runs; different language requirements; product identification, including serialization; product test marketing approaches; just-in-time packaging; package inventory reductions; and much more.

Moldable Desiccants—Simplifying Filling and Improving Product Protection
Jad Darsey, New Market & Technology Development, Tricor Braun

Jad Darsey hopes that attendees will come away from this workshop with an understanding of new desiccant technologies on the market and the benefits they offer not only for products but also for the filling and manufacturing process.

Contrary to the belief that there is a huge up-charge for in-wall desiccants, Darsey says that moldable desiccants offer better product protection for a longer timeframe than traditional loose desiccants—and at a reduced overall cost.

"Some of the early products were much more expensive—many times what traditional systems would cost," he says. But today's in-wall desiccants can lean the manufacturing process: "They remove extra SKUs and in some cases remove certain equipment from the manufacturing process, such as dry air or heated desiccant insertion equipment as well as desiccant inspection equipment," says Darsey.

No Container Left Behind: How Early Tracking Ensures a Higher Standard of Quality Control
Presented by Omega Design Corp.

Impending FDA regulations may require serialization on every bottle, but companies are still identifying them when the label is applied. "Some people feel they don't need to worry about serializing bottles now because there's no regulation," says company president Glenn Siegele.

"But if they wait for serialization to be regulated, they may not have time to implement the change, and they may be passing up on many of the benefits available now."

Identifying bottles at the labeler opens you up to risks, says Siegele, including product recalls and counterfeiting. "If you don't put the code on the bottle before you put anything in it, how do you know what it is you're putting a label on? You lose the chain of integrity of the bottle before the labeler."

Siegele proposes coding the base of the bottle when it first enters the packaging line. "When you put the label on the naked bottle, you'll have better assurance that you're labeling the correct product," he says.

Companies also mistakenly believe that there's no readily available technology to make unit bottle identification an economically viable option, adds Siegele. "We're using already existing, proven ink-jet coding and character recognition technology, and you can use your already validated printers and camera systems."

Distribution Simulation Geared Towards Medical Device Manufacturers
Scott Levy, Packaging Engineer, DDL
Phase-Change Materials in Temperature Controlled Package Design
Anthony Alleva, Technical Services Manager, TCP Reliable

According to Scott Levy, an estimated 90% of failures are caused by distribution simulation because medical device manufacturers don't fully understand their own distribution environment and the methodologies behind the processes.

In an effort to mitigate potential failures, medical device manufacturers must understand their specific distribution environment and match it to the specific test methodology they'll be using for validation. "This will help identify and alleviate any problems prior to launching the product," Levy says. "Without this knowledge, bringing your product to market can be a daunting task."

Levy will also focus on common failure modes and offer advice to circumvent these issues up front.

Anthony Alleva's presentation will focus on the science behind phase-change materials (PCMs), selecting the appropriate ones, and how to design your package around them.

With temperature-range requirements becoming more stringent, packages require PCMs that can hold very specific temperature tolerances. "Water is the most commonly used PCM," says Alleva, "but when you need a specific kind of temperature, you need a material that's adapted for that purpose." This workshop will help attendees explore some of these materials as well as present case studies of packages designed using PCMs.

Healthcare Product Stability & Sorbent Technology: Moisture Management in Packaging
Thomas J. Hurley, Senior Product Leader for Healthcare Packaging, Multisorb Technologies,
and Adrian T. Possumato, Global Director of Healthcare Packaging, Multisorb Technologies

Adrian Possumato is seeing an increase in the use of intelligent sorbents for managing levels of moisture, oxygen, and/or hydrocarbons in pharmaceutical and medical device packaging. One key factor driving this trend is the advent of more advanced drug formulation technologies. "Many of these products have very specific chemical and physical stability challenges, which can be addressed through the use of sorbent technology," he says.

The growing popularity of drug/device combination products and combination drug products is also fueling the demand for multifunctional intelligent sorbents, says Possumato. Additionally, more manufacturers are considering the use of sorbent technologies earlier in the development process. "This change is propelled by the availability of value-added services, such as pseudo-empirical modeling, which predicts the stability outcome of a drug product susceptible to moisture and/or oxygen degradation under given conditions," he explains.

According to Possumato, The SimulSorb and SimulOx pseudo-empirical modeling services save customers six to 12 months of development time by eliminating costly and time-consuming sorbent ranging studies.

Not Your Father's BFS! Blow/Fill/Seal as an Advanced Aseptic Technology
BFS with Isolation/Insertion: Focus on Parenteral and Controlled Delivery ApplicationsChuck Reed, Director of Sales & Marketing, Weiler Engineering, Inc.

Although blow/fill/seal technology has been around for 40-plus years, many companies in North America still favor traditional glass vial processing for parenteral applications. But BFS is a viable alternative to conventional aseptic processing for parenteral products, says Chuck Reed.

"People aren't aware that BFS technology has evolved," he says. "The installed base in North America for BFS is traditional ophthalmic and respiratory therapy, so people aren't thinking about it for parenteral applications." Companies are also reluctant to change technologies, Reed adds, because they believe it will be more difficult to have the process approved in a BFS format. But that's not the case: "For new products, BFS and conventional filling technologies have similar regulatory hurdles," he says.

The BFS process inherently removes many of the steps associated with conventional aseptic processing. "We form the container, fill, and seal it in one machine frame without human intervention," says Reed. The process provides flexibility, low operational costs, and product sterility assurance.

During the second workshop, Reed will continue the BFS discussion and address topics that arise during the first session. The workshop will also cover isolation/insertion as it applies to BFS for parenteral products with stopper insertion.

Avoid Lost Product with Precision Applications, Fills and Recovery
Mike McGill, Business Development Manager, Wheaton Science PackagingGeri Skinner, Sales Project Manager, Wheaton Science PackagingJennifer Ballou, Marketing/Product Manager, Wheaton Industries

According to Jennifer Ballou, trending in the marketplace suggests that the future of "Pharma" is in specialized personal medicine. "This will increase the overall cost of drug development based on the smaller markets involved with the specialized targeted medicines, so there is less of a return on investment," she says. "There is also a shift toward biopharmaceuticals, which are more expensive and more difficult to process."

High-recovery vials are currently used in the market as components in medical devices as well as for primary packaging of specialized pharmaceuticals. "If the contents of a vial are sold by the ounce, and when extracting the product the end user is not retrieving the full ounce, over the course of time the cost of lost product can become astronomical," says Ballou. This session will cover options available in glass and plastic to avoid the overall expense of lost product for the manufacturer and end user.

"Child-Resistance" & "Adult-Friendly" Harmoniously Together at Last and An Adhesive Technology for Today's Sustainable Blister Materials
Bill Sharpless, Business Development Manager Pharmaceutical and Healthcare Division, Winpak, and Ludovic Leplatois, Senior Packaging Development Engineer, Winpak

"Winpak may be new to healthcare packaging, but not new to packaging," says Bill Sharpless. "We offer creativity, innovation, coating expertise, high-quality products, and—with the addition of the Reynolds product portfolio—exceptional CR packaging structures." It is these CR materials that will be the focus of Winpak's workshop.

While paper-foil laminate lidding structures are commonly used for increased CR safety, they can also prove difficult to open. As a result, many in the industry believe that child-resistance and adult-friendly packaging materials cannot coexist. But Leplatois and Sharpless plan to dispel that myth with the introduction of a new group of lidding structures that adults and seniors can open while still providing targeted CR properties.

In addition to seeking enhanced functionality, packagers are looking for sustainable blister materials, says Sharpless. This workshop will also focus on a new extrusion-based adhesive technology to help bring more sustainable blister materials to market.
Companies in this article