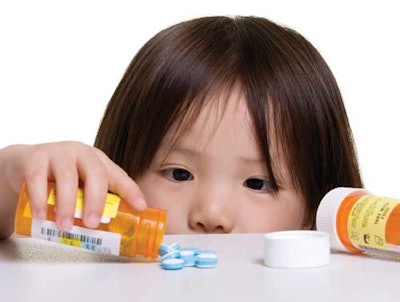 During the event, Bill Sharpless, business development manager Pharmaceutical and Healthcare Division, Winpak, and Ludovic Leplatois, senior packaging development engineer, Winpak, will present "'Child-Resistance' & 'Adult-Friendly' Harmoniously Together at Last and An Adhesive Technology for Today's Sustainable Blister Materials."

"Winpak may be new to healthcare packaging, but not new to packaging," says Sharpless. "We offer creativity, innovation, coating expertise, high-quality products, and—with the addition of the Reynolds product portfolio—exceptional CR packaging structures." It is these CR materials that will be the focus of Winpak's workshop.

While paper-foil laminate lidding structures are commonly used for increased CR safety, they can also prove difficult to open. As a result, many in the industry believe that child-resistance and adult-friendly packaging materials cannot coexist. But Leplatois and Sharpless plan to dispel that myth with the introduction of a new group of lidding structures that adults and seniors can open while still providing targeted CR properties.

In addition to seeking enhanced functionality, packagers are looking for sustainable blister materials, says Sharpless. This workshop will also focus on a new extrusion-based adhesive technology to help bring more sustainable blister materials to market.
Companies in this article